{"id":7474407735517,"title":"Blouse Detachable Warm Scarf For children (1 -12 years)","handle":"stylish-blouse-detachable-warm-scarf","description":"\u003ch4 style=\"text-align: left;\"\u003e\n\u003cspan style=\"color: #1dcaa4;\"\u003e\u003cb\u003eLook Extra Spruced and Warm In Seconds! \u003c\/b\u003e\u003c\/span\u003e\u003cbr\u003e\u003cspan style=\"font-weight: 400;\"\u003eThese detachable collars are \u003c\/span\u003e\u003cspan style=\"color: #f476f2;\"\u003e\u003cb\u003esoft \u003c\/b\u003e\u003c\/span\u003e\u003cspan style=\"font-weight: 400;\"\u003eand come in \u003c\/span\u003e\u003cspan style=\"color: #f476f2;\"\u003e\u003cb\u003edifferent styles \u003c\/b\u003e\u003c\/span\u003e\u003cspan style=\"font-weight: 400;\"\u003eto choose from. They're \u003c\/span\u003e\u003cspan style=\"color: #f476f2;\"\u003e\u003cb\u003eeasy to insert \u003c\/b\u003e\u003c\/span\u003e\u003cspan style=\"font-weight: 400;\"\u003eunder your clothes without looking obvious while staying on \u003c\/span\u003e\u003cspan style=\"font-weight: 400;\"\u003e\u003cspan color=\"#f476f2\" style=\"color: #f476f2;\"\u003e\u003cb\u003ewarm\u003c\/b\u003e\u003c\/span\u003e\u003c\/span\u003e\u003cspan style=\"font-weight: 400;\"\u003e. Wear them with all kinds of clothing for a whole new different look for any occasion! \u003c\/span\u003e\u003cbr\u003e\u003cbr\u003e\u003cimg src=\"https:\/\/cdn.shoplazza.com\/45c68709b5ec2b979b1ba07809051217.gif\" alt=\"\" height=\"411\" width=\"410\" style=\"display: block; margin-left: auto; margin-right: auto;\"\u003e\u003cbr\u003e\u003cbr\u003e\u003cb\u003eFeatures:\u003c\/b\u003e\n\u003c\/h4\u003e\n\u003cul\u003e\n\u003cli\u003e\u003cspan\u003e\u003cstrong\u003eGood quality. \u003c\/strong\u003eSuper thick and comfortable acrylic knit construction keeps you warm. The soft fleece lining and delicate sewing thread, enjoy the maximum warmth and added durability.\u003cbr\u003e\u003c\/span\u003e\u003c\/li\u003e\n\u003c\/ul\u003e\n\u003cp\u003e\u003cspan\u003e\u003cimg src=\"https:\/\/cdn.shoplazza.com\/664610b19bc2ab8f6874493a06b39b37.png\" alt=\"\" height=\"435\" width=\"435\" style=\"display: block; margin-left: auto; margin-right: auto;\"\u003e \u003c\/span\u003e\u003c\/p\u003e\n\u003cul\u003e\n\u003cli\u003e\u003cspan\u003e\u003cstrong\u003ePerfect fit. \u003c\/strong\u003eElastic and stretchable, our Warm Scarf fits most kids. \u003c\/span\u003e\u003c\/li\u003e\n\u003c\/ul\u003e\n\u003cdiv\u003e\u003cimg src=\"https:\/\/cdn.shoplazza.com\/3be978ea8d368afce3c1bea09a19645c.png\" alt=\"\" height=\"430\" width=\"430\" style=\"display: block; margin-left: auto; margin-right: auto;\"\u003e\u003c\/div\u003e\n\u003cul\u003e\n\u003cli\u003e\n\u003cp\u003e\u003cspan\u003e\u003cstrong\u003e\u003cspan\u003eModern and stylish.\u003c\/span\u003e\u003c\/strong\u003e The\u003cspan\u003e \u003c\/span\u003e\u003cspan\u003ebeanie\u003c\/span\u003e plus neck warmer design is the new trending fashion statement of the fall and winter season. Simple but fashionable keeps you looking good in cold weather.\u003cbr\u003e\u003c\/span\u003e\u003c\/p\u003e\n\u003c\/li\u003e\n\u003cli\u003e\n\u003cp\u003e\u003cspan\u003e\u003cstrong\u003e\u003cspan\u003eIdeal Gift. \u003c\/span\u003e\u003c\/strong\u003eThe\u003cspan\u003e \u003c\/span\u003e\u003cspan\u003ebeanie\u003c\/span\u003e\u003cspan\u003e \u003c\/span\u003eand scarf set come with one knit\u003cspan\u003e \u003c\/span\u003e\u003cspan\u003ebeanie \u003c\/span\u003eand one loop scarf. Best gifts for your kids\u003c\/span\u003e\u003c\/p\u003e\n\u003c\/li\u003e\n\u003c\/ul\u003e\n\u003cdiv\u003e\u003cimg src=\"https:\/\/cdn.shoplazza.com\/5d1342bcf324e197116ef2a6b33c4dad.png\" alt=\"\" height=\"435\" width=\"435\" style=\"display: block; margin-left: auto; margin-right: auto;\"\u003e\u003c\/div\u003e\n\u003cp\u003e\u003cspan\u003e\u003cstrong\u003eSpecifications:\u003c\/strong\u003e\u003c\/span\u003e\u003c\/p\u003e\n\u003cul\u003e\n\u003cli\u003e\n\u003cp\u003e\u003cstrong\u003eType:\u003c\/strong\u003e\u003cspan\u003e \u003c\/span\u003eCasual, Sporty\u003c\/p\u003e\n\u003c\/li\u003e\n\u003cli\u003e\n\u003cp\u003e\u003cstrong\u003eMaterial:\u003c\/strong\u003e\u003cspan\u003e \u003c\/span\u003e\u003cspan\u003eCotton Acrylic Knit + Fleece Lining\u003c\/span\u003e\u003c\/p\u003e\n\u003c\/li\u003e\n\u003cli\u003e\n\u003cp\u003e\u003cstrong\u003eArticle weight:\u003c\/strong\u003e\u003cspan\u003e \u003c\/span\u003e100 grams\u003c\/p\u003e\n\u003c\/li\u003e\n\u003cli\u003e\n\u003cp\u003e\u003cstrong\u003eOccasions:\u003c\/strong\u003e\u003cspan\u003e \u003c\/span\u003eoccupation or everyday life\u003c\/p\u003e\n\u003c\/li\u003e\n\u003cli\u003e\n\u003cp\u003e\u003cstrong\u003eSeason:\u003c\/strong\u003e\u003cspan\u003e \u003c\/span\u003ewinter\u003c\/p\u003e\n\u003c\/li\u003e\n\u003c\/ul\u003e","published_at":"2021-11-27T12:16:53+08:00","created_at":"2021-11-27T12:16:53+08:00","vendor":"solegg","type":"Houseware \u0026 Kitchen","tags":[],"price":1299,"price_min":1299,"price_max":1299,"available":true,"price_varies":false,"compare_at_price":2600,"compare_at_price_min":2600,"compare_at_price_max":2600,"compare_at_price_varies":false,"variants":[{"id":42118693355741,"title":"RED","option1":"RED","option2":null,"option3":null,"sku":"LF42149121RED","requires_shipping":true,"taxable":false,"featured_image":null,"available":true,"name":"Blouse Detachable Warm Scarf For children (1 -12 years) - RED","public_title":"RED","options":["RED"],"price":1299,"weight":0,"compare_at_price":2600,"inventory_management":null,"barcode":null,"requires_selling_plan":false,"selling_plan_allocations":[]},{"id":42118693388509,"title":"BLACK","option1":"BLACK","option2":null,"option3":null,"sku":"LF42149121HEI","requires_shipping":true,"taxable":false,"featured_image":null,"available":true,"name":"Blouse Detachable Warm Scarf For children (1 -12 years) - BLACK","public_title":"BLACK","options":["BLACK"],"price":1299,"weight":0,"compare_at_price":2600,"inventory_management":null,"barcode":null,"requires_selling_plan":false,"selling_plan_allocations":[]},{"id":42118693421277,"title":"PINK","option1":"PINK","option2":null,"option3":null,"sku":"LF42149121FEN","requires_shipping":true,"taxable":false,"featured_image":null,"available":true,"name":"Blouse Detachable Warm Scarf For children (1 -12 years) - PINK","public_title":"PINK","options":["PINK"],"price":1299,"weight":0,"compare_at_price":2600,"inventory_management":null,"barcode":null,"requires_selling_plan":false,"selling_plan_allocations":[]},{"id":42118693454045,"title":"YELLOW","option1":"YELLOW","option2":null,"option3":null,"sku":"LF42149121HUG","requires_shipping":true,"taxable":false,"featured_image":null,"available":true,"name":"Blouse Detachable Warm Scarf For children (1 -12 years) - YELLOW","public_title":"YELLOW","options":["YELLOW"],"price":1299,"weight":0,"compare_at_price":2600,"inventory_management":null,"barcode":null,"requires_selling_plan":false,"selling_plan_allocations":[]},{"id":42118693486813,"title":"LIGHT PINK","option1":"LIGHT PINK","option2":null,"option3":null,"sku":"LF42149121QFS","requires_shipping":true,"taxable":false,"featured_image":{"id":36223711248605,"product_id":7474407735517,"position":3,"created_at":"2021-11-27T12:16:53+08:00","updated_at":"2021-11-27T12:16:53+08:00","alt":null,"width":800,"height":800,"src":"https:\/\/cdn.shopify.com\/s\/files\/1\/0508\/2592\/0676\/products\/664610b19bc2ab8f6874493a06b39b37.png?v=1637986613","variant_ids":[42118693486813]},"available":true,"name":"Blouse Detachable Warm Scarf For children (1 -12 years) - LIGHT PINK","public_title":"LIGHT PINK","options":["LIGHT PINK"],"price":1299,"weight":0,"compare_at_price":2600,"inventory_management":null,"barcode":null,"featured_media":{"alt":null,"id":28772414030045,"position":3,"preview_image":{"aspect_ratio":1.0,"height":800,"width":800,"src":"https:\/\/cdn.shopify.com\/s\/files\/1\/0508\/2592\/0676\/products\/664610b19bc2ab8f6874493a06b39b37.png?v=1637986613"}},"requires_selling_plan":false,"selling_plan_allocations":[]},{"id":42118693519581,"title":"GREY","option1":"GREY","option2":null,"option3":null,"sku":"LF42149121HUI","requires_shipping":true,"taxable":false,"featured_image":null,"available":true,"name":"Blouse Detachable Warm Scarf For children (1 -12 years) - GREY","public_title":"GREY","options":["GREY"],"price":1299,"weight":0,"compare_at_price":2600,"inventory_management":null,"barcode":null,"requires_selling_plan":false,"selling_plan_allocations":[]}],"images":["\/\/cdn.shopify.com\/s\/files\/1\/0508\/2592\/0676\/products\/61c2c1d8c95ae06921458a80014c3acb.png?v=1637986613","\/\/cdn.shopify.com\/s\/files\/1\/0508\/2592\/0676\/products\/ece37bdfcb70fbcfa4522508dad4b52e.png?v=1637986613","\/\/cdn.shopify.com\/s\/files\/1\/0508\/2592\/0676\/products\/664610b19bc2ab8f6874493a06b39b37.png?v=1637986613","\/\/cdn.shopify.com\/s\/files\/1\/0508\/2592\/0676\/products\/e1a1aa200064ff0d0d7b308c8219e097.png?v=1637986613","\/\/cdn.shopify.com\/s\/files\/1\/0508\/2592\/0676\/products\/1c60b8253b5fee00b9449adbc2b33629.png?v=1637986613","\/\/cdn.shopify.com\/s\/files\/1\/0508\/2592\/0676\/products\/9e880ff1d6370e63d83c1ef6d8a74803.png?v=1637986613","\/\/cdn.shopify.com\/s\/files\/1\/0508\/2592\/0676\/products\/ba5b03cd415449f614b0d7c17af6f336.png?v=1637986613","\/\/cdn.shopify.com\/s\/files\/1\/0508\/2592\/0676\/products\/befe77c633e240686517e5f6b0b51c5a.png?v=1637986613","\/\/cdn.shopify.com\/s\/files\/1\/0508\/2592\/0676\/products\/5d1342bcf324e197116ef2a6b33c4dad.png?v=1637986613"],"featured_image":"\/\/cdn.shopify.com\/s\/files\/1\/0508\/2592\/0676\/products\/61c2c1d8c95ae06921458a80014c3acb.png?v=1637986613","options":["COLOR"],"media":[{"alt":null,"id":28772413964509,"position":1,"preview_image":{"aspect_ratio":1.0,"height":800,"width":800,"src":"https:\/\/cdn.shopify.com\/s\/files\/1\/0508\/2592\/0676\/products\/61c2c1d8c95ae06921458a80014c3acb.png?v=1637986613"},"aspect_ratio":1.0,"height":800,"media_type":"image","src":"https:\/\/cdn.shopify.com\/s\/files\/1\/0508\/2592\/0676\/products\/61c2c1d8c95ae06921458a80014c3acb.png?v=1637986613","width":800},{"alt":null,"id":28772413997277,"position":2,"preview_image":{"aspect_ratio":1.0,"height":800,"width":800,"src":"https:\/\/cdn.shopify.com\/s\/files\/1\/0508\/2592\/0676\/products\/ece37bdfcb70fbcfa4522508dad4b52e.png?v=1637986613"},"aspect_ratio":1.0,"height":800,"media_type":"image","src":"https:\/\/cdn.shopify.com\/s\/files\/1\/0508\/2592\/0676\/products\/ece37bdfcb70fbcfa4522508dad4b52e.png?v=1637986613","width":800},{"alt":null,"id":28772414030045,"position":3,"preview_image":{"aspect_ratio":1.0,"height":800,"width":800,"src":"https:\/\/cdn.shopify.com\/s\/files\/1\/0508\/2592\/0676\/products\/664610b19bc2ab8f6874493a06b39b37.png?v=1637986613"},"aspect_ratio":1.0,"height":800,"media_type":"image","src":"https:\/\/cdn.shopify.com\/s\/files\/1\/0508\/2592\/0676\/products\/664610b19bc2ab8f6874493a06b39b37.png?v=1637986613","width":800},{"alt":null,"id":28772414062813,"position":4,"preview_image":{"aspect_ratio":1.0,"height":800,"width":800,"src":"https:\/\/cdn.shopify.com\/s\/files\/1\/0508\/2592\/0676\/products\/e1a1aa200064ff0d0d7b308c8219e097.png?v=1637986613"},"aspect_ratio":1.0,"height":800,"media_type":"image","src":"https:\/\/cdn.shopify.com\/s\/files\/1\/0508\/2592\/0676\/products\/e1a1aa200064ff0d0d7b308c8219e097.png?v=1637986613","width":800},{"alt":null,"id":28772414095581,"position":5,"preview_image":{"aspect_ratio":1.0,"height":800,"width":800,"src":"https:\/\/cdn.shopify.com\/s\/files\/1\/0508\/2592\/0676\/products\/1c60b8253b5fee00b9449adbc2b33629.png?v=1637986613"},"aspect_ratio":1.0,"height":800,"media_type":"image","src":"https:\/\/cdn.shopify.com\/s\/files\/1\/0508\/2592\/0676\/products\/1c60b8253b5fee00b9449adbc2b33629.png?v=1637986613","width":800},{"alt":null,"id":28772414128349,"position":6,"preview_image":{"aspect_ratio":1.0,"height":800,"width":800,"src":"https:\/\/cdn.shopify.com\/s\/files\/1\/0508\/2592\/0676\/products\/9e880ff1d6370e63d83c1ef6d8a74803.png?v=1637986613"},"aspect_ratio":1.0,"height":800,"media_type":"image","src":"https:\/\/cdn.shopify.com\/s\/files\/1\/0508\/2592\/0676\/products\/9e880ff1d6370e63d83c1ef6d8a74803.png?v=1637986613","width":800},{"alt":null,"id":28772414161117,"position":7,"preview_image":{"aspect_ratio":1.0,"height":800,"width":800,"src":"https:\/\/cdn.shopify.com\/s\/files\/1\/0508\/2592\/0676\/products\/ba5b03cd415449f614b0d7c17af6f336.png?v=1637986613"},"aspect_ratio":1.0,"height":800,"media_type":"image","src":"https:\/\/cdn.shopify.com\/s\/files\/1\/0508\/2592\/0676\/products\/ba5b03cd415449f614b0d7c17af6f336.png?v=1637986613","width":800},{"alt":null,"id":28772414193885,"position":8,"preview_image":{"aspect_ratio":1.0,"height":800,"width":800,"src":"https:\/\/cdn.shopify.com\/s\/files\/1\/0508\/2592\/0676\/products\/befe77c633e240686517e5f6b0b51c5a.png?v=1637986613"},"aspect_ratio":1.0,"height":800,"media_type":"image","src":"https:\/\/cdn.shopify.com\/s\/files\/1\/0508\/2592\/0676\/products\/befe77c633e240686517e5f6b0b51c5a.png?v=1637986613","width":800},{"alt":null,"id":28772414226653,"position":9,"preview_image":{"aspect_ratio":1.0,"height":800,"width":800,"src":"https:\/\/cdn.shopify.com\/s\/files\/1\/0508\/2592\/0676\/products\/5d1342bcf324e197116ef2a6b33c4dad.png?v=1637986613"},"aspect_ratio":1.0,"height":800,"media_type":"image","src":"https:\/\/cdn.shopify.com\/s\/files\/1\/0508\/2592\/0676\/products\/5d1342bcf324e197116ef2a6b33c4dad.png?v=1637986613","width":800}],"requires_selling_plan":false,"selling_plan_groups":[],"content":"\u003ch4 style=\"text-align: left;\"\u003e\n\u003cspan style=\"color: #1dcaa4;\"\u003e\u003cb\u003eLook Extra Spruced and Warm In Seconds! \u003c\/b\u003e\u003c\/span\u003e\u003cbr\u003e\u003cspan style=\"font-weight: 400;\"\u003eThese detachable collars are \u003c\/span\u003e\u003cspan style=\"color: #f476f2;\"\u003e\u003cb\u003esoft \u003c\/b\u003e\u003c\/span\u003e\u003cspan style=\"font-weight: 400;\"\u003eand come in \u003c\/span\u003e\u003cspan style=\"color: #f476f2;\"\u003e\u003cb\u003edifferent styles \u003c\/b\u003e\u003c\/span\u003e\u003cspan style=\"font-weight: 400;\"\u003eto choose from. They're \u003c\/span\u003e\u003cspan style=\"color: #f476f2;\"\u003e\u003cb\u003eeasy to insert \u003c\/b\u003e\u003c\/span\u003e\u003cspan style=\"font-weight: 400;\"\u003eunder your clothes without looking obvious while staying on \u003c\/span\u003e\u003cspan style=\"font-weight: 400;\"\u003e\u003cspan color=\"#f476f2\" style=\"color: #f476f2;\"\u003e\u003cb\u003ewarm\u003c\/b\u003e\u003c\/span\u003e\u003c\/span\u003e\u003cspan style=\"font-weight: 400;\"\u003e. Wear them with all kinds of clothing for a whole new different look for any occasion! \u003c\/span\u003e\u003cbr\u003e\u003cbr\u003e\u003cimg src=\"https:\/\/cdn.shoplazza.com\/45c68709b5ec2b979b1ba07809051217.gif\" alt=\"\" height=\"411\" width=\"410\" style=\"display: block; margin-left: auto; margin-right: auto;\"\u003e\u003cbr\u003e\u003cbr\u003e\u003cb\u003eFeatures:\u003c\/b\u003e\n\u003c\/h4\u003e\n\u003cul\u003e\n\u003cli\u003e\u003cspan\u003e\u003cstrong\u003eGood quality. \u003c\/strong\u003eSuper thick and comfortable acrylic knit construction keeps you warm. The soft fleece lining and delicate sewing thread, enjoy the maximum warmth and added durability.\u003cbr\u003e\u003c\/span\u003e\u003c\/li\u003e\n\u003c\/ul\u003e\n\u003cp\u003e\u003cspan\u003e\u003cimg src=\"https:\/\/cdn.shoplazza.com\/664610b19bc2ab8f6874493a06b39b37.png\" alt=\"\" height=\"435\" width=\"435\" style=\"display: block; margin-left: auto; margin-right: auto;\"\u003e \u003c\/span\u003e\u003c\/p\u003e\n\u003cul\u003e\n\u003cli\u003e\u003cspan\u003e\u003cstrong\u003ePerfect fit. \u003c\/strong\u003eElastic and stretchable, our Warm Scarf fits most kids. \u003c\/span\u003e\u003c\/li\u003e\n\u003c\/ul\u003e\n\u003cdiv\u003e\u003cimg src=\"https:\/\/cdn.shoplazza.com\/3be978ea8d368afce3c1bea09a19645c.png\" alt=\"\" height=\"430\" width=\"430\" style=\"display: block; margin-left: auto; margin-right: auto;\"\u003e\u003c\/div\u003e\n\u003cul\u003e\n\u003cli\u003e\n\u003cp\u003e\u003cspan\u003e\u003cstrong\u003e\u003cspan\u003eModern and stylish.\u003c\/span\u003e\u003c\/strong\u003e The\u003cspan\u003e \u003c\/span\u003e\u003cspan\u003ebeanie\u003c\/span\u003e plus neck warmer design is the new trending fashion statement of the fall and winter season. Simple but fashionable keeps you looking good in cold weather.\u003cbr\u003e\u003c\/span\u003e\u003c\/p\u003e\n\u003c\/li\u003e\n\u003cli\u003e\n\u003cp\u003e\u003cspan\u003e\u003cstrong\u003e\u003cspan\u003eIdeal Gift. \u003c\/span\u003e\u003c\/strong\u003eThe\u003cspan\u003e \u003c\/span\u003e\u003cspan\u003ebeanie\u003c\/span\u003e\u003cspan\u003e \u003c\/span\u003eand scarf set come with one knit\u003cspan\u003e \u003c\/span\u003e\u003cspan\u003ebeanie \u003c\/span\u003eand one loop scarf. Best gifts for your kids\u003c\/span\u003e\u003c\/p\u003e\n\u003c\/li\u003e\n\u003c\/ul\u003e\n\u003cdiv\u003e\u003cimg src=\"https:\/\/cdn.shoplazza.com\/5d1342bcf324e197116ef2a6b33c4dad.png\" alt=\"\" height=\"435\" width=\"435\" style=\"display: block; margin-left: auto; margin-right: auto;\"\u003e\u003c\/div\u003e\n\u003cp\u003e\u003cspan\u003e\u003cstrong\u003eSpecifications:\u003c\/strong\u003e\u003c\/span\u003e\u003c\/p\u003e\n\u003cul\u003e\n\u003cli\u003e\n\u003cp\u003e\u003cstrong\u003eType:\u003c\/strong\u003e\u003cspan\u003e \u003c\/span\u003eCasual, Sporty\u003c\/p\u003e\n\u003c\/li\u003e\n\u003cli\u003e\n\u003cp\u003e\u003cstrong\u003eMaterial:\u003c\/strong\u003e\u003cspan\u003e \u003c\/span\u003e\u003cspan\u003eCotton Acrylic Knit + Fleece Lining\u003c\/span\u003e\u003c\/p\u003e\n\u003c\/li\u003e\n\u003cli\u003e\n\u003cp\u003e\u003cstrong\u003eArticle weight:\u003c\/strong\u003e\u003cspan\u003e \u003c\/span\u003e100 grams\u003c\/p\u003e\n\u003c\/li\u003e\n\u003cli\u003e\n\u003cp\u003e\u003cstrong\u003eOccasions:\u003c\/strong\u003e\u003cspan\u003e \u003c\/span\u003eoccupation or everyday life\u003c\/p\u003e\n\u003c\/li\u003e\n\u003cli\u003e\n\u003cp\u003e\u003cstrong\u003eSeason:\u003c\/strong\u003e\u003cspan\u003e \u003c\/span\u003ewinter\u003c\/p\u003e\n\u003c\/li\u003e\n\u003c\/ul\u003e"}
Blouse Detachable Warm Scarf For children (1 -12 years)
Product Description
Look Extra Spruced and Warm In Seconds! 

These detachable collars are 
soft 
and come in 
different styles 
to choose from. They're 
easy to insert 
under your clothes without looking obvious while staying on 
warm
. Wear them with all kinds of clothing for a whole new different look for any occasion!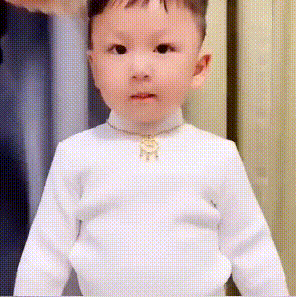 Features:
Good quality. Super thick and comfortable acrylic knit construction keeps you warm. The soft fleece lining and delicate sewing thread, enjoy the maximum warmth and added durability.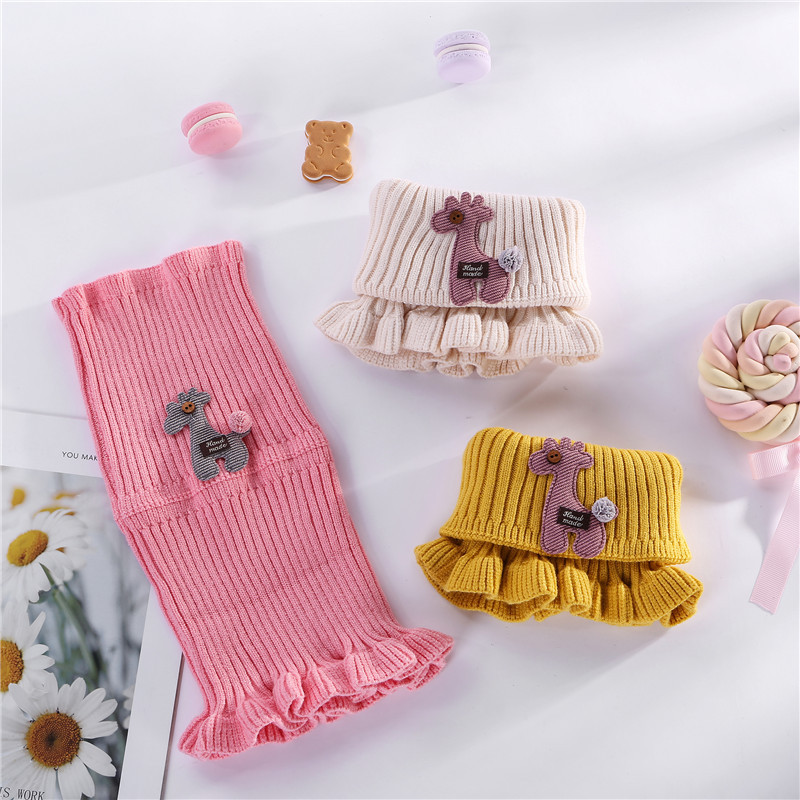 Perfect fit. Elastic and stretchable, our Warm Scarf fits most kids.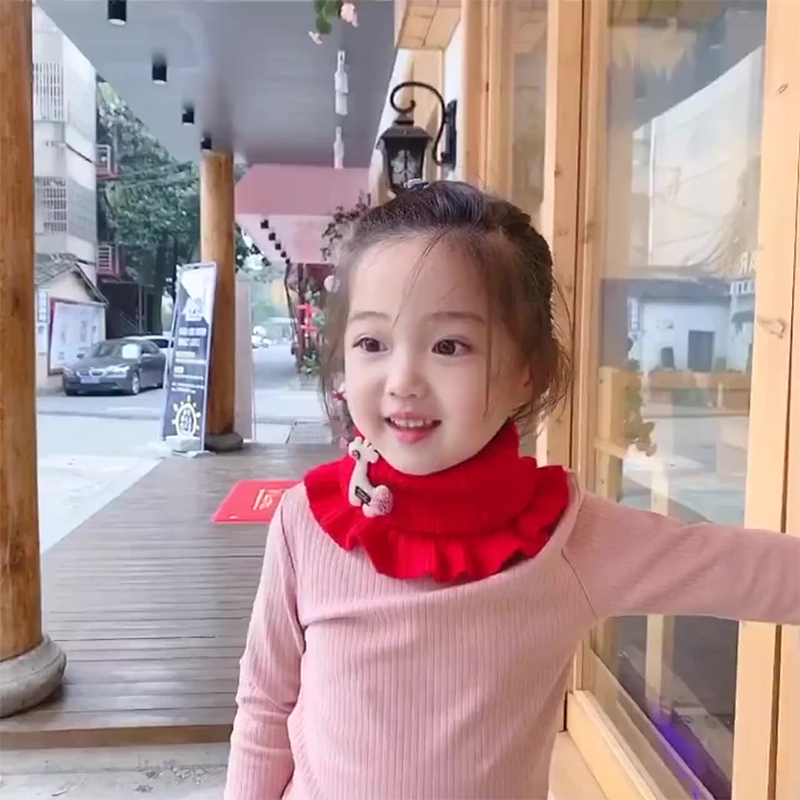 Modern and stylish. The beanie plus neck warmer design is the new trending fashion statement of the fall and winter season. Simple but fashionable keeps you looking good in cold weather.


Ideal Gift. The beanie and scarf set come with one knit beanie and one loop scarf. Best gifts for your kids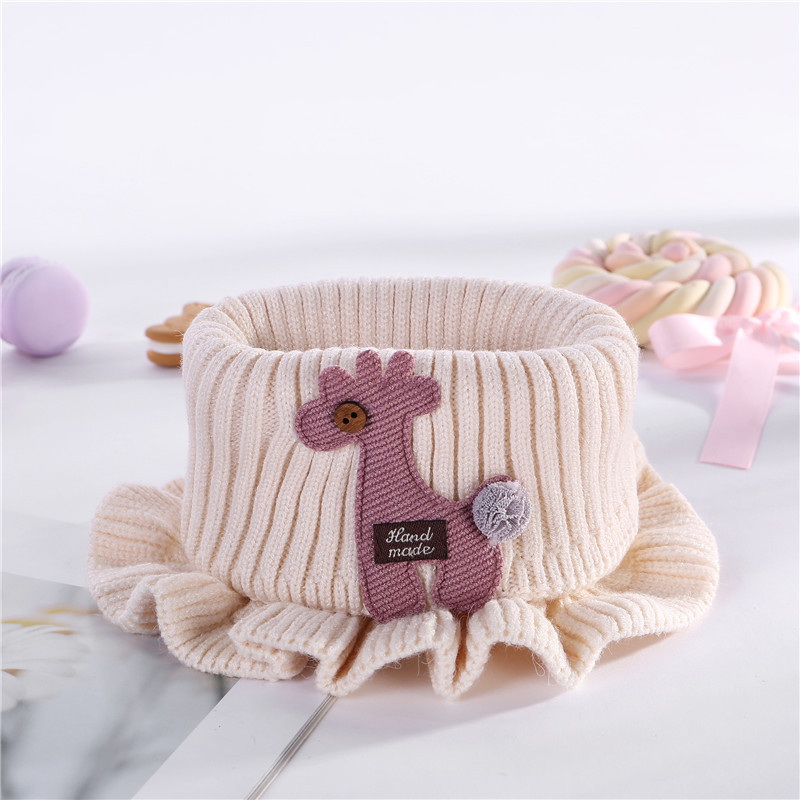 Specifications:
Type: Casual, Sporty

Material: Cotton Acrylic Knit + Fleece Lining

Article weight: 100 grams

Occasions: occupation or everyday life

Season: winter
Shipping:
We processes orders between Monday and Friday. Orders will be processed within 7 business days of ordering and shipped out the next day after the processing day. We don't ship on weekends.