{"id":5917088022692,"title":"Mintiml Warming Cleaning Hands","handle":"hands","description":"\u003c!-- Build time: 2020-12-09 14:22:11 --\u003e\n\u003cstyle\u003e\u003c!--\n.listing-build-item table {\n width: 100% !important;\n margin: 5px 0 !important;\n border-collapse: collapse !important;\n table-layout: initial !important;\n }\n\n .listing-build-item table ul li,\n .listing-build-item table dl dd,\n .listing-build-item table dl dt {\n list-style:outside none !important;\n margin:0 !important;\n }\n\n .listing-build-item table ul,\n .listing-build-item table dl {\n margin-left: 0 !important;\n }\n\n .listing-build-item table tr\u003etd,\n .listing-build-item table tr\u003eth {\n padding: 10px 14px !important;\n font-size: 14px !important;\n border: 1px solid #cbcbcb !important;\n background-clip: padding-box !important;\n position: relative !important;\n letter-spacing:initial !important;\n text-align: left !important;\n }\n\n .listing-build-item table tr\u003eth {\n font-weight: 600 !important;\n }\n\n .listing-build-item h3 {\n color: #000 !important;\n font-size: 20px !important;\n font-weight: 600 !important;\n margin: 0 !important;\n padding: 10px 0 !important;\n text-align: left !important;\n }\n .listing-build-item table th,.listing-build-item h5{\n color:#000 !important;\n }\n\n .listing-build-item {\n margin-bottom: 30px !important;\n word-break: break-word !important;\n }\n\n .listing-build-item ul,\n .listing-build-item dl {\n margin: 0 !important;\n padding:0 !important;\n list-style:outside none !important\n }\n\n .listing-build-item .img-box {\n margin: 10px 0 !important;\n }\n\n .listing-build-item .img-box img {\n height: auto !important;\n max-width: 100% !important;\n margin: 0 auto !important;\n padding: 0 !important;\n display: block !important;\n }\n @media screen and (min-width: 992px){\n .listing-build-item table tr\u003eth {\n width: 180px !important;\n }\n }\n @media screen and (max-width: 750px){\n .listing-build-item table tr\u003eth {\n width: 100px !important;\n }\n }\n\n .listing-build-item tr:first-child th:after,\n .listing-build-item tr:first-child td:after {\n border: initial !important;\n }\n\n .listing-build-item ul\u003eli:last-child,\n .listing-build-item ul.features\u003eli:last-child,\n .listing-build-item ul\u003eli.package-row:last-child {\n margin-bottom: 0 !important;\n }\n .listing-build-item ul.features li,.listing-build-item ul li.package-row{\n margin-bottom:7px !important;\n }\n .listing-build-item h5{\n margin: 20px 0 5px 0 !important;\n font-weight: 600 !important;\n text-align: left !important;\n }\n .listing-build-item strong{\n font-weight: 600 !important;\n }\n--\u003e\u003c\/style\u003e\n\u003c!-- BEGIN Descriptions --\u003e\n\u003cdiv class=\"listing-build-item\"\u003e\n\u003cul\u003e\n\u003cli class=\"text\"\u003e\u003cspan style=\"color: #cc7219;\"\u003e\u003cstrong\u003eWhat to do with housework in winter? Love her, give her gloves!\u003c\/strong\u003e\u003c\/span\u003e\u003c\/li\u003e\n\u003cli class=\"text\"\u003e\u003cspan style=\"color: #1677a7;\"\u003e\u003cstrong\u003eOur gloves have velvet and Non-stick oil surface inside to solve the problem of doing housework in winter, and they won't freeze your hands even in cold water.\u003c\/strong\u003e\u003c\/span\u003e\u003c\/li\u003e\n\u003cli class=\"text\"\u003e\u003cspan style=\"color: #1677a7;\"\u003e\u003cstrong\u003e\u003cimg alt=\"\" src=\"https:\/\/cdn.shopifycdn.net\/s\/files\/1\/0082\/9148\/3738\/files\/01_1_4d8ca645-e761-4692-8c39-d4f264cabc91_480x480.gif?v=1607496302\"\u003e\u003c\/strong\u003e\u003c\/span\u003e\u003c\/li\u003e\n\u003c\/ul\u003e\n\u003cp\u003e \u003c\/p\u003e\n\u003cp\u003e\u003cstrong\u003e●Keep your hands warm and protected, and have a comfortable experience when doing housework.\u003c\/strong\u003e\u003cbr\u003e\u003cstrong\u003e●Protect hands from harsh high-temperature materials\/substances (cold or heat).\u003c\/strong\u003e\u003cbr\u003e\u003cstrong\u003e●Suitable for housework, workshop work, floor cleaning, etc.\u003c\/strong\u003e\u003cbr\u003e\u003cstrong\u003e●Rubber gloves are elastic, soft, and comfortable, easy to wear, and use.\u003c\/strong\u003e\u003c\/p\u003e\n\u003cp\u003e\u003cstrong\u003e\u003cimg alt=\"\" src=\"https:\/\/cdn.shopifycdn.net\/s\/files\/1\/0082\/9148\/3738\/files\/01_d63bbaae-0278-4a76-b870-50580155d554_480x480.gif?v=1607496171\"\u003e\u003c\/strong\u003e\u003c\/p\u003e\n\u003c\/div\u003e\n\u003c!-- END Descriptions --\u003e \u003c!-- BEGIN features --\u003e\n\u003cdiv class=\"listing-build-item\"\u003e\n\u003ch3\u003eMain Features\u003c\/h3\u003e\n\u003cul class=\"features\"\u003e\n\u003cli\u003e\n\u003cspan style=\"color: #d1751a;\"\u003e\u003cstrong\u003eCleaning gloves material:\u003c\/strong\u003e\u003c\/span\u003e PVC+ Oxford cloth+Rubber, Non-stick oil, good toughness, wear-resistant and durable, healthy, and environmentally friendly. It also has a hanging type, which can be easily hung after use, and it dries quickly to prevent mold.\u003cimg src=\"https:\/\/cdn.shopifycdn.net\/s\/files\/1\/0082\/9148\/3738\/products\/mintiml-warming-cleaning-hands_06-min_480x480.jpg?v=1607501754\" alt=\"\" width=\"327\" height=\"327\" data-mce-fragment=\"1\" data-mce-src=\"https:\/\/cdn.shopifycdn.net\/s\/files\/1\/0082\/9148\/3738\/products\/mintiml-warming-cleaning-hands_06-min_480x480.jpg?v=1607501754\"\u003e\n\u003c\/li\u003e\n\u003c\/ul\u003e\n\u003cp\u003e \u003c\/p\u003e\n\u003cul class=\"features\"\u003e\n\u003cli\u003e\n\u003cspan style=\"color: #146891;\"\u003e\u003cstrong\u003eErgonomic design: \u003c\/strong\u003e\u003c\/span\u003eThe unique non-slip spiral texture design can effectively prevent slippage and increase retention. The long sleeves with elastic can protect your hands and sleeves from getting wet and dirty. The inner velvet is thickened to protect your hands in winter.\u003c\/li\u003e\n\u003c\/ul\u003e\n\u003cp\u003e \u003c\/p\u003e\n\u003cul class=\"features\"\u003e\n\u003cli\u003e\n\u003cspan style=\"color: #ba6713;\"\u003e\u003cstrong\u003eUsage scenarios:\u003c\/strong\u003e \u003c\/span\u003eSuitable for kitchen cleaning, Wash vegetables, dishwashing, laundry, household cleaning, gardening, hairdressing, and other housework.\u003cimg src=\"https:\/\/cdn.shopifycdn.net\/s\/files\/1\/0082\/9148\/3738\/products\/mintiml-warming-cleaning-hands_07-min_480x480.jpg?v=1607501754\" alt=\"\" width=\"331\" height=\"331\" data-mce-fragment=\"1\" data-mce-src=\"https:\/\/cdn.shopifycdn.net\/s\/files\/1\/0082\/9148\/3738\/products\/mintiml-warming-cleaning-hands_07-min_480x480.jpg?v=1607501754\"\u003e\n\u003c\/li\u003e\n\u003c\/ul\u003e\n\u003cp\u003e \u003c\/p\u003e\n\u003cul class=\"features\"\u003e\n\u003cli\u003e\n\u003cspan style=\"color: #146c97;\"\u003e\u003cstrong\u003eApplicable season and size:\u003c\/strong\u003e\u003c\/span\u003e autumn and winter temperature: -20-70 degrees Celsius. S code is suitable for palm width 2.6-3.1in, M code is suitable for palm width 3.2-3.5in, and L code is suitable for palm width 3.6-3.9in.\u003c\/li\u003e\n\u003c\/ul\u003e\n\u003c\/div\u003e\n\u003cdiv class=\"listing-build-item\"\u003e\n\u003cul\u003e\u003c\/ul\u003e\n\u003c\/div\u003e\n\u003c!-- END Using Method --\u003e \u003c!-- BEGIN usage_scene --\u003e \u003c!-- END usage_scene --\u003e \u003c!-- BEGIN specification --\u003e\n\u003cdiv class=\"listing-build-item\"\u003e\n\u003ch3\u003eSpecifications\u003c\/h3\u003e\n\u003ctable\u003e\n\u003c!-- BEGIN specification_material --\u003e \u003c!-- END specification_material --\u003e \u003c!-- BEGIN specification_weight --\u003e\n\u003ctbody\u003e\n\u003ctr\u003e\n\u003cth scope=\"row\"\u003eProduct Weight\u003c\/th\u003e\n\u003ctd\u003e\n\u003cul\u003e\n\u003cli\u003eS: 143G\u003c\/li\u003e\n\u003cli\u003eM: 150G\u003c\/li\u003e\n\u003cli\u003eL: 154G\u003c\/li\u003e\n\u003c\/ul\u003e\n\u003c\/td\u003e\n\u003c\/tr\u003e\n\u003c!-- END specification_weight --\u003e \u003c!-- BEGIN specification_size --\u003e\n\u003ctr\u003e\n\u003cth scope=\"row\"\u003eProduct Size\u003cbr\u003e (L x W x H)\u003c\/th\u003e\n\u003ctd\u003e\n\u003cul\u003e\n\u003cli\u003e18 × 10 × 3cm \/ 7.1 × 3.9 × 1.2inches\u003c\/li\u003e\n\u003c\/ul\u003e\n\u003c\/td\u003e\n\u003c\/tr\u003e\n\u003c!-- END specification_size --\u003e \u003c!-- BEGIN specification_many_package --\u003e\n\u003ctr\u003e\n\u003cth scope=\"row\"\u003ePackage Contents\u003c\/th\u003e\n\u003ctd\u003e\n\u003cul\u003e\n\u003cli\u003eMintiml Warming Cleaning Hands × 1\u003c\/li\u003e\n\u003c\/ul\u003e\n\u003c\/td\u003e\n\u003c\/tr\u003e\n\u003c!-- END specification_one_package --\u003e \u003c!-- BEGIN specification_custom_attribute --\u003e\n\u003ctr\u003e\n\u003cth scope=\"row\"\u003eMaterial\u003c\/th\u003e\n\u003ctd\u003ePVC+ Oxford cloth+Rubber\u003c\/td\u003e\n\u003c\/tr\u003e\n\u003c!-- END specification_custom_attribute --\u003e\n\u003c\/tbody\u003e\n\u003c\/table\u003e\n\u003c!-- BEGIN specification_size_img --\u003e \u003c!-- END specification_size_img --\u003e\n\u003c\/div\u003e\n\u003c!-- END specification --\u003e \u003c!-- BEGIN note --\u003e\n\u003cdiv class=\"listing-build-item\"\u003e\n\u003ch3\u003eNote\u003c\/h3\u003e\n\u003cul\u003e\n\u003cli\u003eDue to manual measurements, please allow slight measurement deviations.\u003c\/li\u003e\n\u003cli\u003eDue to the different display and lighting effects, the actual color of the item may be slightly different from the color displayed on the picture.\u003c\/li\u003e\n\u003c\/ul\u003e\n\u003c\/div\u003e\n\u003c!-- END note --\u003e","published_at":"2020-12-09T17:39:05+08:00","created_at":"2020-12-09T17:39:05+08:00","vendor":"solegg","type":"Household Cleaning Protections","tags":[],"price":1399,"price_min":1399,"price_max":1399,"available":true,"price_varies":false,"compare_at_price":3998,"compare_at_price_min":3998,"compare_at_price_max":3998,"compare_at_price_varies":false,"variants":[{"id":37196584616100,"title":"Pink \/ S","option1":"Pink","option2":"S","option3":null,"sku":"LE32043196FENS","requires_shipping":true,"taxable":false,"featured_image":null,"available":true,"name":"Mintiml Warming Cleaning Hands - Pink \/ S","public_title":"Pink \/ S","options":["Pink","S"],"price":1399,"weight":0,"compare_at_price":3998,"inventory_management":null,"barcode":null,"requires_selling_plan":false,"selling_plan_allocations":[]},{"id":37196584681636,"title":"Pink \/ M","option1":"Pink","option2":"M","option3":null,"sku":"LE32043196FENM","requires_shipping":true,"taxable":false,"featured_image":null,"available":true,"name":"Mintiml Warming Cleaning Hands - Pink \/ M","public_title":"Pink \/ M","options":["Pink","M"],"price":1399,"weight":0,"compare_at_price":3998,"inventory_management":null,"barcode":null,"requires_selling_plan":false,"selling_plan_allocations":[]},{"id":37196584714404,"title":"Pink \/ L","option1":"Pink","option2":"L","option3":null,"sku":"LE32043196FENL","requires_shipping":true,"taxable":false,"featured_image":null,"available":true,"name":"Mintiml Warming Cleaning Hands - Pink \/ L","public_title":"Pink \/ L","options":["Pink","L"],"price":1399,"weight":0,"compare_at_price":3998,"inventory_management":null,"barcode":null,"requires_selling_plan":false,"selling_plan_allocations":[]},{"id":37196584747172,"title":"Blue \/ S","option1":"Blue","option2":"S","option3":null,"sku":"LE32043196LANS","requires_shipping":true,"taxable":false,"featured_image":null,"available":true,"name":"Mintiml Warming Cleaning Hands - Blue \/ S","public_title":"Blue \/ S","options":["Blue","S"],"price":1399,"weight":0,"compare_at_price":3998,"inventory_management":null,"barcode":null,"requires_selling_plan":false,"selling_plan_allocations":[]},{"id":37196584779940,"title":"Blue \/ M","option1":"Blue","option2":"M","option3":null,"sku":"LE32043196LANM","requires_shipping":true,"taxable":false,"featured_image":null,"available":true,"name":"Mintiml Warming Cleaning Hands - Blue \/ M","public_title":"Blue \/ M","options":["Blue","M"],"price":1399,"weight":0,"compare_at_price":3998,"inventory_management":null,"barcode":null,"requires_selling_plan":false,"selling_plan_allocations":[]},{"id":37196584812708,"title":"Blue \/ L","option1":"Blue","option2":"L","option3":null,"sku":"LE32043196LANL","requires_shipping":true,"taxable":false,"featured_image":null,"available":true,"name":"Mintiml Warming Cleaning Hands - Blue \/ L","public_title":"Blue \/ L","options":["Blue","L"],"price":1399,"weight":0,"compare_at_price":3998,"inventory_management":null,"barcode":null,"requires_selling_plan":false,"selling_plan_allocations":[]},{"id":37196584845476,"title":"Green \/ S","option1":"Green","option2":"S","option3":null,"sku":"LE32043196LVSS","requires_shipping":true,"taxable":false,"featured_image":null,"available":true,"name":"Mintiml Warming Cleaning Hands - Green \/ S","public_title":"Green \/ S","options":["Green","S"],"price":1399,"weight":0,"compare_at_price":3998,"inventory_management":null,"barcode":null,"requires_selling_plan":false,"selling_plan_allocations":[]},{"id":37196584878244,"title":"Green \/ M","option1":"Green","option2":"M","option3":null,"sku":"LE32043196LVSM","requires_shipping":true,"taxable":false,"featured_image":null,"available":true,"name":"Mintiml Warming Cleaning Hands - Green \/ M","public_title":"Green \/ M","options":["Green","M"],"price":1399,"weight":0,"compare_at_price":3998,"inventory_management":null,"barcode":null,"requires_selling_plan":false,"selling_plan_allocations":[]},{"id":37196584911012,"title":"Green \/ L","option1":"Green","option2":"L","option3":null,"sku":"LE32043196LVSL","requires_shipping":true,"taxable":false,"featured_image":null,"available":true,"name":"Mintiml Warming Cleaning Hands - Green \/ L","public_title":"Green \/ L","options":["Green","L"],"price":1399,"weight":0,"compare_at_price":3998,"inventory_management":null,"barcode":null,"requires_selling_plan":false,"selling_plan_allocations":[]}],"images":["\/\/cdn.shopify.com\/s\/files\/1\/0508\/2592\/0676\/products\/1_0f94d578-6d79-41dd-851a-fcabdc52d392.gif?v=1607506745","\/\/cdn.shopify.com\/s\/files\/1\/0508\/2592\/0676\/products\/mintiml-warming-cleaning-hands_02-min.jpg?v=1607506745","\/\/cdn.shopify.com\/s\/files\/1\/0508\/2592\/0676\/products\/mintiml-warming-cleaning-hands_03-min.jpg?v=1607506745","\/\/cdn.shopify.com\/s\/files\/1\/0508\/2592\/0676\/products\/mintiml-warming-cleaning-hands_04-min.jpg?v=1607506745","\/\/cdn.shopify.com\/s\/files\/1\/0508\/2592\/0676\/products\/mintiml-warming-cleaning-hands_05-min.jpg?v=1607506745","\/\/cdn.shopify.com\/s\/files\/1\/0508\/2592\/0676\/products\/mintiml-warming-cleaning-hands_06-min.jpg?v=1607506745","\/\/cdn.shopify.com\/s\/files\/1\/0508\/2592\/0676\/products\/mintiml-warming-cleaning-hands_07-min.jpg?v=1607506745","\/\/cdn.shopify.com\/s\/files\/1\/0508\/2592\/0676\/products\/mintiml-warming-cleaning-hands_08-min.jpg?v=1607506745"],"featured_image":"\/\/cdn.shopify.com\/s\/files\/1\/0508\/2592\/0676\/products\/1_0f94d578-6d79-41dd-851a-fcabdc52d392.gif?v=1607506745","options":["Color","Size"],"media":[{"alt":null,"id":13286197788836,"position":1,"preview_image":{"aspect_ratio":1.0,"height":600,"width":600,"src":"https:\/\/cdn.shopify.com\/s\/files\/1\/0508\/2592\/0676\/products\/1_0f94d578-6d79-41dd-851a-fcabdc52d392.gif?v=1607506745"},"aspect_ratio":1.0,"height":600,"media_type":"image","src":"https:\/\/cdn.shopify.com\/s\/files\/1\/0508\/2592\/0676\/products\/1_0f94d578-6d79-41dd-851a-fcabdc52d392.gif?v=1607506745","width":600},{"alt":null,"id":13286197821604,"position":2,"preview_image":{"aspect_ratio":1.0,"height":800,"width":800,"src":"https:\/\/cdn.shopify.com\/s\/files\/1\/0508\/2592\/0676\/products\/mintiml-warming-cleaning-hands_02-min.jpg?v=1607506745"},"aspect_ratio":1.0,"height":800,"media_type":"image","src":"https:\/\/cdn.shopify.com\/s\/files\/1\/0508\/2592\/0676\/products\/mintiml-warming-cleaning-hands_02-min.jpg?v=1607506745","width":800},{"alt":null,"id":13286197854372,"position":3,"preview_image":{"aspect_ratio":1.0,"height":800,"width":800,"src":"https:\/\/cdn.shopify.com\/s\/files\/1\/0508\/2592\/0676\/products\/mintiml-warming-cleaning-hands_03-min.jpg?v=1607506745"},"aspect_ratio":1.0,"height":800,"media_type":"image","src":"https:\/\/cdn.shopify.com\/s\/files\/1\/0508\/2592\/0676\/products\/mintiml-warming-cleaning-hands_03-min.jpg?v=1607506745","width":800},{"alt":null,"id":13286197887140,"position":4,"preview_image":{"aspect_ratio":1.0,"height":800,"width":800,"src":"https:\/\/cdn.shopify.com\/s\/files\/1\/0508\/2592\/0676\/products\/mintiml-warming-cleaning-hands_04-min.jpg?v=1607506745"},"aspect_ratio":1.0,"height":800,"media_type":"image","src":"https:\/\/cdn.shopify.com\/s\/files\/1\/0508\/2592\/0676\/products\/mintiml-warming-cleaning-hands_04-min.jpg?v=1607506745","width":800},{"alt":null,"id":13286197919908,"position":5,"preview_image":{"aspect_ratio":1.0,"height":800,"width":800,"src":"https:\/\/cdn.shopify.com\/s\/files\/1\/0508\/2592\/0676\/products\/mintiml-warming-cleaning-hands_05-min.jpg?v=1607506745"},"aspect_ratio":1.0,"height":800,"media_type":"image","src":"https:\/\/cdn.shopify.com\/s\/files\/1\/0508\/2592\/0676\/products\/mintiml-warming-cleaning-hands_05-min.jpg?v=1607506745","width":800},{"alt":null,"id":13286197952676,"position":6,"preview_image":{"aspect_ratio":1.0,"height":800,"width":800,"src":"https:\/\/cdn.shopify.com\/s\/files\/1\/0508\/2592\/0676\/products\/mintiml-warming-cleaning-hands_06-min.jpg?v=1607506745"},"aspect_ratio":1.0,"height":800,"media_type":"image","src":"https:\/\/cdn.shopify.com\/s\/files\/1\/0508\/2592\/0676\/products\/mintiml-warming-cleaning-hands_06-min.jpg?v=1607506745","width":800},{"alt":null,"id":13286197985444,"position":7,"preview_image":{"aspect_ratio":1.0,"height":800,"width":800,"src":"https:\/\/cdn.shopify.com\/s\/files\/1\/0508\/2592\/0676\/products\/mintiml-warming-cleaning-hands_07-min.jpg?v=1607506745"},"aspect_ratio":1.0,"height":800,"media_type":"image","src":"https:\/\/cdn.shopify.com\/s\/files\/1\/0508\/2592\/0676\/products\/mintiml-warming-cleaning-hands_07-min.jpg?v=1607506745","width":800},{"alt":null,"id":13286198018212,"position":8,"preview_image":{"aspect_ratio":1.0,"height":800,"width":800,"src":"https:\/\/cdn.shopify.com\/s\/files\/1\/0508\/2592\/0676\/products\/mintiml-warming-cleaning-hands_08-min.jpg?v=1607506745"},"aspect_ratio":1.0,"height":800,"media_type":"image","src":"https:\/\/cdn.shopify.com\/s\/files\/1\/0508\/2592\/0676\/products\/mintiml-warming-cleaning-hands_08-min.jpg?v=1607506745","width":800}],"requires_selling_plan":false,"selling_plan_groups":[],"content":"\u003c!-- Build time: 2020-12-09 14:22:11 --\u003e\n\u003cstyle\u003e\u003c!--\n.listing-build-item table {\n width: 100% !important;\n margin: 5px 0 !important;\n border-collapse: collapse !important;\n table-layout: initial !important;\n }\n\n .listing-build-item table ul li,\n .listing-build-item table dl dd,\n .listing-build-item table dl dt {\n list-style:outside none !important;\n margin:0 !important;\n }\n\n .listing-build-item table ul,\n .listing-build-item table dl {\n margin-left: 0 !important;\n }\n\n .listing-build-item table tr\u003etd,\n .listing-build-item table tr\u003eth {\n padding: 10px 14px !important;\n font-size: 14px !important;\n border: 1px solid #cbcbcb !important;\n background-clip: padding-box !important;\n position: relative !important;\n letter-spacing:initial !important;\n text-align: left !important;\n }\n\n .listing-build-item table tr\u003eth {\n font-weight: 600 !important;\n }\n\n .listing-build-item h3 {\n color: #000 !important;\n font-size: 20px !important;\n font-weight: 600 !important;\n margin: 0 !important;\n padding: 10px 0 !important;\n text-align: left !important;\n }\n .listing-build-item table th,.listing-build-item h5{\n color:#000 !important;\n }\n\n .listing-build-item {\n margin-bottom: 30px !important;\n word-break: break-word !important;\n }\n\n .listing-build-item ul,\n .listing-build-item dl {\n margin: 0 !important;\n padding:0 !important;\n list-style:outside none !important\n }\n\n .listing-build-item .img-box {\n margin: 10px 0 !important;\n }\n\n .listing-build-item .img-box img {\n height: auto !important;\n max-width: 100% !important;\n margin: 0 auto !important;\n padding: 0 !important;\n display: block !important;\n }\n @media screen and (min-width: 992px){\n .listing-build-item table tr\u003eth {\n width: 180px !important;\n }\n }\n @media screen and (max-width: 750px){\n .listing-build-item table tr\u003eth {\n width: 100px !important;\n }\n }\n\n .listing-build-item tr:first-child th:after,\n .listing-build-item tr:first-child td:after {\n border: initial !important;\n }\n\n .listing-build-item ul\u003eli:last-child,\n .listing-build-item ul.features\u003eli:last-child,\n .listing-build-item ul\u003eli.package-row:last-child {\n margin-bottom: 0 !important;\n }\n .listing-build-item ul.features li,.listing-build-item ul li.package-row{\n margin-bottom:7px !important;\n }\n .listing-build-item h5{\n margin: 20px 0 5px 0 !important;\n font-weight: 600 !important;\n text-align: left !important;\n }\n .listing-build-item strong{\n font-weight: 600 !important;\n }\n--\u003e\u003c\/style\u003e\n\u003c!-- BEGIN Descriptions --\u003e\n\u003cdiv class=\"listing-build-item\"\u003e\n\u003cul\u003e\n\u003cli class=\"text\"\u003e\u003cspan style=\"color: #cc7219;\"\u003e\u003cstrong\u003eWhat to do with housework in winter? Love her, give her gloves!\u003c\/strong\u003e\u003c\/span\u003e\u003c\/li\u003e\n\u003cli class=\"text\"\u003e\u003cspan style=\"color: #1677a7;\"\u003e\u003cstrong\u003eOur gloves have velvet and Non-stick oil surface inside to solve the problem of doing housework in winter, and they won't freeze your hands even in cold water.\u003c\/strong\u003e\u003c\/span\u003e\u003c\/li\u003e\n\u003cli class=\"text\"\u003e\u003cspan style=\"color: #1677a7;\"\u003e\u003cstrong\u003e\u003cimg alt=\"\" src=\"https:\/\/cdn.shopifycdn.net\/s\/files\/1\/0082\/9148\/3738\/files\/01_1_4d8ca645-e761-4692-8c39-d4f264cabc91_480x480.gif?v=1607496302\"\u003e\u003c\/strong\u003e\u003c\/span\u003e\u003c\/li\u003e\n\u003c\/ul\u003e\n\u003cp\u003e \u003c\/p\u003e\n\u003cp\u003e\u003cstrong\u003e●Keep your hands warm and protected, and have a comfortable experience when doing housework.\u003c\/strong\u003e\u003cbr\u003e\u003cstrong\u003e●Protect hands from harsh high-temperature materials\/substances (cold or heat).\u003c\/strong\u003e\u003cbr\u003e\u003cstrong\u003e●Suitable for housework, workshop work, floor cleaning, etc.\u003c\/strong\u003e\u003cbr\u003e\u003cstrong\u003e●Rubber gloves are elastic, soft, and comfortable, easy to wear, and use.\u003c\/strong\u003e\u003c\/p\u003e\n\u003cp\u003e\u003cstrong\u003e\u003cimg alt=\"\" src=\"https:\/\/cdn.shopifycdn.net\/s\/files\/1\/0082\/9148\/3738\/files\/01_d63bbaae-0278-4a76-b870-50580155d554_480x480.gif?v=1607496171\"\u003e\u003c\/strong\u003e\u003c\/p\u003e\n\u003c\/div\u003e\n\u003c!-- END Descriptions --\u003e \u003c!-- BEGIN features --\u003e\n\u003cdiv class=\"listing-build-item\"\u003e\n\u003ch3\u003eMain Features\u003c\/h3\u003e\n\u003cul class=\"features\"\u003e\n\u003cli\u003e\n\u003cspan style=\"color: #d1751a;\"\u003e\u003cstrong\u003eCleaning gloves material:\u003c\/strong\u003e\u003c\/span\u003e PVC+ Oxford cloth+Rubber, Non-stick oil, good toughness, wear-resistant and durable, healthy, and environmentally friendly. It also has a hanging type, which can be easily hung after use, and it dries quickly to prevent mold.\u003cimg src=\"https:\/\/cdn.shopifycdn.net\/s\/files\/1\/0082\/9148\/3738\/products\/mintiml-warming-cleaning-hands_06-min_480x480.jpg?v=1607501754\" alt=\"\" width=\"327\" height=\"327\" data-mce-fragment=\"1\" data-mce-src=\"https:\/\/cdn.shopifycdn.net\/s\/files\/1\/0082\/9148\/3738\/products\/mintiml-warming-cleaning-hands_06-min_480x480.jpg?v=1607501754\"\u003e\n\u003c\/li\u003e\n\u003c\/ul\u003e\n\u003cp\u003e \u003c\/p\u003e\n\u003cul class=\"features\"\u003e\n\u003cli\u003e\n\u003cspan style=\"color: #146891;\"\u003e\u003cstrong\u003eErgonomic design: \u003c\/strong\u003e\u003c\/span\u003eThe unique non-slip spiral texture design can effectively prevent slippage and increase retention. The long sleeves with elastic can protect your hands and sleeves from getting wet and dirty. The inner velvet is thickened to protect your hands in winter.\u003c\/li\u003e\n\u003c\/ul\u003e\n\u003cp\u003e \u003c\/p\u003e\n\u003cul class=\"features\"\u003e\n\u003cli\u003e\n\u003cspan style=\"color: #ba6713;\"\u003e\u003cstrong\u003eUsage scenarios:\u003c\/strong\u003e \u003c\/span\u003eSuitable for kitchen cleaning, Wash vegetables, dishwashing, laundry, household cleaning, gardening, hairdressing, and other housework.\u003cimg src=\"https:\/\/cdn.shopifycdn.net\/s\/files\/1\/0082\/9148\/3738\/products\/mintiml-warming-cleaning-hands_07-min_480x480.jpg?v=1607501754\" alt=\"\" width=\"331\" height=\"331\" data-mce-fragment=\"1\" data-mce-src=\"https:\/\/cdn.shopifycdn.net\/s\/files\/1\/0082\/9148\/3738\/products\/mintiml-warming-cleaning-hands_07-min_480x480.jpg?v=1607501754\"\u003e\n\u003c\/li\u003e\n\u003c\/ul\u003e\n\u003cp\u003e \u003c\/p\u003e\n\u003cul class=\"features\"\u003e\n\u003cli\u003e\n\u003cspan style=\"color: #146c97;\"\u003e\u003cstrong\u003eApplicable season and size:\u003c\/strong\u003e\u003c\/span\u003e autumn and winter temperature: -20-70 degrees Celsius. S code is suitable for palm width 2.6-3.1in, M code is suitable for palm width 3.2-3.5in, and L code is suitable for palm width 3.6-3.9in.\u003c\/li\u003e\n\u003c\/ul\u003e\n\u003c\/div\u003e\n\u003cdiv class=\"listing-build-item\"\u003e\n\u003cul\u003e\u003c\/ul\u003e\n\u003c\/div\u003e\n\u003c!-- END Using Method --\u003e \u003c!-- BEGIN usage_scene --\u003e \u003c!-- END usage_scene --\u003e \u003c!-- BEGIN specification --\u003e\n\u003cdiv class=\"listing-build-item\"\u003e\n\u003ch3\u003eSpecifications\u003c\/h3\u003e\n\u003ctable\u003e\n\u003c!-- BEGIN specification_material --\u003e \u003c!-- END specification_material --\u003e \u003c!-- BEGIN specification_weight --\u003e\n\u003ctbody\u003e\n\u003ctr\u003e\n\u003cth scope=\"row\"\u003eProduct Weight\u003c\/th\u003e\n\u003ctd\u003e\n\u003cul\u003e\n\u003cli\u003eS: 143G\u003c\/li\u003e\n\u003cli\u003eM: 150G\u003c\/li\u003e\n\u003cli\u003eL: 154G\u003c\/li\u003e\n\u003c\/ul\u003e\n\u003c\/td\u003e\n\u003c\/tr\u003e\n\u003c!-- END specification_weight --\u003e \u003c!-- BEGIN specification_size --\u003e\n\u003ctr\u003e\n\u003cth scope=\"row\"\u003eProduct Size\u003cbr\u003e (L x W x H)\u003c\/th\u003e\n\u003ctd\u003e\n\u003cul\u003e\n\u003cli\u003e18 × 10 × 3cm \/ 7.1 × 3.9 × 1.2inches\u003c\/li\u003e\n\u003c\/ul\u003e\n\u003c\/td\u003e\n\u003c\/tr\u003e\n\u003c!-- END specification_size --\u003e \u003c!-- BEGIN specification_many_package --\u003e\n\u003ctr\u003e\n\u003cth scope=\"row\"\u003ePackage Contents\u003c\/th\u003e\n\u003ctd\u003e\n\u003cul\u003e\n\u003cli\u003eMintiml Warming Cleaning Hands × 1\u003c\/li\u003e\n\u003c\/ul\u003e\n\u003c\/td\u003e\n\u003c\/tr\u003e\n\u003c!-- END specification_one_package --\u003e \u003c!-- BEGIN specification_custom_attribute --\u003e\n\u003ctr\u003e\n\u003cth scope=\"row\"\u003eMaterial\u003c\/th\u003e\n\u003ctd\u003ePVC+ Oxford cloth+Rubber\u003c\/td\u003e\n\u003c\/tr\u003e\n\u003c!-- END specification_custom_attribute --\u003e\n\u003c\/tbody\u003e\n\u003c\/table\u003e\n\u003c!-- BEGIN specification_size_img --\u003e \u003c!-- END specification_size_img --\u003e\n\u003c\/div\u003e\n\u003c!-- END specification --\u003e \u003c!-- BEGIN note --\u003e\n\u003cdiv class=\"listing-build-item\"\u003e\n\u003ch3\u003eNote\u003c\/h3\u003e\n\u003cul\u003e\n\u003cli\u003eDue to manual measurements, please allow slight measurement deviations.\u003c\/li\u003e\n\u003cli\u003eDue to the different display and lighting effects, the actual color of the item may be slightly different from the color displayed on the picture.\u003c\/li\u003e\n\u003c\/ul\u003e\n\u003c\/div\u003e\n\u003c!-- END note --\u003e"}
Mintiml Warming Cleaning Hands
Product Description
What to do with housework in winter? Love her, give her gloves!
Our gloves have velvet and Non-stick oil surface inside to solve the problem of doing housework in winter, and they won't freeze your hands even in cold water.
●Keep your hands warm and protected, and have a comfortable experience when doing housework.
●Protect hands from harsh high-temperature materials/substances (cold or heat).
●Suitable for housework, workshop work, floor cleaning, etc.
●Rubber gloves are elastic, soft, and comfortable, easy to wear, and use.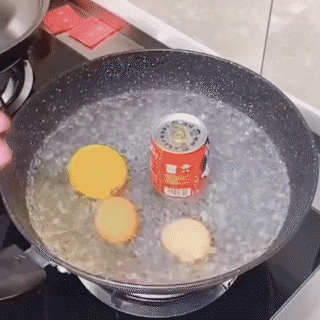 Main Features
Cleaning gloves material: PVC+ Oxford cloth+Rubber, Non-stick oil, good toughness, wear-resistant and durable, healthy, and environmentally friendly. It also has a hanging type, which can be easily hung after use, and it dries quickly to prevent mold.
Ergonomic design: The unique non-slip spiral texture design can effectively prevent slippage and increase retention. The long sleeves with elastic can protect your hands and sleeves from getting wet and dirty. The inner velvet is thickened to protect your hands in winter.
Usage scenarios: Suitable for kitchen cleaning, Wash vegetables, dishwashing, laundry, household cleaning, gardening, hairdressing, and other housework.
Applicable season and size: autumn and winter temperature: -20-70 degrees Celsius. S code is suitable for palm width 2.6-3.1in, M code is suitable for palm width 3.2-3.5in, and L code is suitable for palm width 3.6-3.9in.
Specifications
Product Weight
Product Size
(L x W x H)

18 × 10 × 3cm / 7.1 × 3.9 × 1.2inches

Package Contents

Mintiml Warming Cleaning Hands × 1

Material
PVC+ Oxford cloth+Rubber
Note
Due to manual measurements, please allow slight measurement deviations.
Due to the different display and lighting effects, the actual color of the item may be slightly different from the color displayed on the picture.
Shipping:
We processes orders between Monday and Friday. Orders will be processed within 7 business days of ordering and shipped out the next day after the processing day. We don't ship on weekends.