{"id":5926120751268,"title":"Hanging Neck U-shaped Lamp","handle":"h-1","description":"\u003c!-- Build time: 2020-12-14 15:08:55 --\u003e\n\u003cstyle\u003e\u003c!--\n.listing-build-item table {\n width: 100% !important;\n margin: 5px 0 !important;\n border-collapse: collapse !important;\n table-layout: initial !important;\n }\n\n .listing-build-item table ul li,\n .listing-build-item table dl dd,\n .listing-build-item table dl dt {\n list-style:outside none !important;\n margin:0 !important;\n }\n\n .listing-build-item table ul,\n .listing-build-item table dl {\n margin-left: 0 !important;\n }\n\n .listing-build-item table tr\u003etd,\n .listing-build-item table tr\u003eth {\n padding: 10px 14px !important;\n font-size: 14px !important;\n border: 1px solid #cbcbcb !important;\n background-clip: padding-box !important;\n position: relative !important;\n letter-spacing:initial !important;\n text-align: left !important;\n }\n\n .listing-build-item table tr\u003eth {\n font-weight: 600 !important;\n }\n\n .listing-build-item h3 {\n color: #000 !important;\n font-size: 20px !important;\n font-weight: 600 !important;\n margin: 0 !important;\n padding: 10px 0 !important;\n text-align: left !important;\n }\n .listing-build-item table th,.listing-build-item h5{\n color:#000 !important;\n }\n\n .listing-build-item {\n margin-bottom: 30px !important;\n word-break: break-word !important;\n }\n\n .listing-build-item ul,\n .listing-build-item dl {\n margin: 0 !important;\n padding:0 !important;\n list-style:outside none !important\n }\n\n .listing-build-item .img-box {\n margin: 10px 0 !important;\n }\n\n .listing-build-item .img-box img {\n height: auto !important;\n max-width: 100% !important;\n margin: 0 auto !important;\n padding: 0 !important;\n display: block !important;\n }\n @media screen and (min-width: 992px){\n .listing-build-item table tr\u003eth {\n width: 180px !important;\n }\n }\n @media screen and (max-width: 750px){\n .listing-build-item table tr\u003eth {\n width: 100px !important;\n }\n }\n\n .listing-build-item tr:first-child th:after,\n .listing-build-item tr:first-child td:after {\n border: initial !important;\n }\n\n .listing-build-item ul\u003eli:last-child,\n .listing-build-item ul.features\u003eli:last-child,\n .listing-build-item ul\u003eli.package-row:last-child {\n margin-bottom: 0 !important;\n }\n .listing-build-item ul.features li,.listing-build-item ul li.package-row{\n margin-bottom:7px !important;\n }\n .listing-build-item h5{\n margin: 20px 0 5px 0 !important;\n font-weight: 600 !important;\n text-align: left !important;\n }\n .listing-build-item strong{\n font-weight: 600 !important;\n }\n--\u003e\u003c\/style\u003e\n\u003c!-- BEGIN Descriptions --\u003e\n\u003cdiv class=\"listing-build-item\"\u003e\n\u003cul\u003e\n\u003cli class=\"text\" style=\"text-align: center;\"\u003e\u003cspan style=\"color: #00aaff;\"\u003e\u003cstrong\u003e ✔  Easier to wear on the neck and relax your hands.\u003c\/strong\u003e\u003c\/span\u003e\u003c\/li\u003e\n\u003cli class=\"text\" style=\"text-align: center;\"\u003e\u003cspan style=\"color: #00aaff;\"\u003e\u003cstrong\u003e ✔  Ideal for reading, jogging, and tinkering at night.\u003c\/strong\u003e\u003c\/span\u003e\u003c\/li\u003e\n\u003cli class=\"text\" style=\"text-align: center;\"\u003e\u003cspan style=\"color: #00aaff;\"\u003e\u003cstrong\u003e✔Strong endurance, it can work for 6-80 hours with one charge.\u003c\/strong\u003e\u003c\/span\u003e\u003c\/li\u003e\n\u003c\/ul\u003e\n\u003cimg data-mce-fragment=\"1\" src=\"https:\/\/cdn.shopifycdn.net\/s\/files\/1\/0082\/9148\/3738\/files\/07ac5e7f2f43cfa7bc5833b22ed137c1_480x480.gif?v=1607936347\" alt=\"\" style=\"display: block; margin-left: auto; margin-right: auto;\" data-mce-src=\"https:\/\/cdn.shopifycdn.net\/s\/files\/1\/0082\/9148\/3738\/files\/07ac5e7f2f43cfa7bc5833b22ed137c1_480x480.gif?v=1607936347\"\u003e\u003cbr\u003e\n\u003cul\u003e\u003c\/ul\u003e\n\u003c\/div\u003e\n\u003c!-- END Descriptions --\u003e \u003c!-- BEGIN features --\u003e\n\u003cdiv class=\"listing-build-item\"\u003e\n\u003ch3\u003eMain Features\u003c\/h3\u003e\n\u003cul class=\"features\"\u003e\n\u003cli\u003e\n\u003cspan style=\"color: #ff8000;\"\u003e \u003cstrong\u003e✔ Eye Protection \u0026amp; Sufficient Brightness\u003c\/strong\u003e\u003c\/span\u003e\u003cbr\u003eWith the flicker-free design of advanced LED lamp beads, children and adults no longer have eye fatigue. Each arm has 2 LEDs and 2 arms have 4 LEDs. The brightness of each lamp is as high as 30 lumens, which is about 120 lumens when four lamps are working at the same time.\u003c\/li\u003e\n\u003c\/ul\u003e\n\u003cimg data-mce-fragment=\"1\" style=\"display: block; margin-left: auto; margin-right: auto;\" alt=\"\" src=\"https:\/\/cdn.shopifycdn.net\/s\/files\/1\/0082\/9148\/3738\/files\/d60617b313317b21cc9c3b29fba3e4d3_480x480.gif?v=1607935929\" data-mce-src=\"https:\/\/cdn.shopifycdn.net\/s\/files\/1\/0082\/9148\/3738\/files\/d60617b313317b21cc9c3b29fba3e4d3_480x480.gif?v=1607935929\"\u003e\u003cbr\u003e\n\u003cul class=\"features\"\u003e\n\u003cli\u003e\n\u003cspan style=\"color: #ff8000;\"\u003e \u003cstrong\u003e✔Flexible Arms\u003c\/strong\u003e\u003c\/span\u003e\u003cbr\u003eThe arms are soft and adjustable, so you can get the most comfortable angle. The ergonomically designed neck is completely hands-free! Allows you to choose the best lighting angle in different environments and easily create perfect brightness for yourself.\u003c\/li\u003e\n\u003c\/ul\u003e\n\u003cbr\u003e\n\u003cul class=\"features\"\u003e\n\u003cli\u003e\n\u003cspan style=\"color: #ff8000;\"\u003e \u003cstrong\u003e✔Lightweight\u0026amp;portable\u003c\/strong\u003e\u003c\/span\u003e\u003cbr\u003eWearing it around the neck can free your hands, which is very convenient and practical. The Hanging neck u-shaped lamp does not require much space and can be easily loaded into your luggage. It is an ideal choice for all aspects.\u003c\/li\u003e\n\u003c\/ul\u003e\n\u003cbr\u003e\n\u003cul class=\"features\"\u003e\n\u003cli\u003e\n\u003cspan style=\"color: #ff8000;\"\u003e \u003cstrong\u003e✔ Widely Used\u003c\/strong\u003e\u003c\/span\u003e\u003cbr\u003eIt is very suitable for indoor or outdoor, such as reading, jogging, and repairing at night, writing, work, etc. When you do anything, light can free your hands.\u003c\/li\u003e\n\u003c\/ul\u003e\n\u003c\/div\u003e\n\u003c!-- END features --\u003e \u003c!-- BEGIN Using Method --\u003e\n\u003cdiv class=\"listing-build-item\"\u003e\n\u003ch3\u003eUsing Methods\u003c\/h3\u003e\n\u003cimg data-mce-fragment=\"1\" src=\"https:\/\/cdn.shopifycdn.net\/s\/files\/1\/0082\/9148\/3738\/files\/9164872c2818e6330f084981a764b27b_480x480.gif?v=1607935840\" alt=\"\" style=\"display: block; margin-left: auto; margin-right: auto;\" data-mce-src=\"https:\/\/cdn.shopifycdn.net\/s\/files\/1\/0082\/9148\/3738\/files\/9164872c2818e6330f084981a764b27b_480x480.gif?v=1607935840\"\u003e\n\u003cul\u003e\u003c\/ul\u003e\n\u003c\/div\u003e\n\u003c!-- END Using Method --\u003e \u003c!-- BEGIN usage_scene --\u003e \u003c!-- END usage_scene --\u003e \u003c!-- BEGIN specification --\u003e\n\u003cdiv class=\"listing-build-item\"\u003e\n\u003ch3\u003eSpecifications\u003c\/h3\u003e\n\u003ctable\u003e\n\u003c!-- BEGIN specification_material --\u003e\n\u003ctbody\u003e\n\u003ctr\u003e\n\u003cth class=\"specification-th\" scope=\"row\"\u003eMaterials\u003c\/th\u003e\n\u003ctd class=\"specification-td\"\u003e\n\u003cul\u003e\n\u003cli\u003eABS\u003c\/li\u003e\n\u003c\/ul\u003e\n\u003c\/td\u003e\n\u003c\/tr\u003e\n\u003c!-- END specification_material --\u003e \u003c!-- BEGIN specification_weight --\u003e\n\u003ctr\u003e\n\u003cth scope=\"row\"\u003eProduct Weight\u003c\/th\u003e\n\u003ctd\u003e\n\u003cul\u003e\n\u003cli\u003eNet Weight: 108G\u003c\/li\u003e\n\u003cli\u003ePacking Weight: 134G\u003c\/li\u003e\n\u003c\/ul\u003e\n\u003c\/td\u003e\n\u003c\/tr\u003e\n\u003c!-- END specification_weight --\u003e \u003c!-- BEGIN specification_size --\u003e\n\u003ctr\u003e\n\u003cth scope=\"row\"\u003eProduct Size\u003cbr\u003e (L x W x H)\u003c\/th\u003e\n\u003ctd\u003e\n\u003cul\u003e\n\u003cli\u003eProduct Size : 31 × 14 × 4cm \/ 12.2 × 5.5 × 1.6inches\u003c\/li\u003e\n\u003cli\u003ePacking size : 39 × 29 × 2cm \/ 15.4 × 11.4 × 0.8inches\u003c\/li\u003e\n\u003c\/ul\u003e\n\u003c\/td\u003e\n\u003c\/tr\u003e\n\u003c!-- END specification_size --\u003e \u003c!-- BEGIN specification_many_package --\u003e\n\u003ctr\u003e\n\u003cth scope=\"row\"\u003ePackage Contents\u003c\/th\u003e\n\u003ctd\u003e\n\u003cul\u003e\n\u003cli\u003eHanging Neck U-shaped Lamp × 1\u003c\/li\u003e\n\u003c\/ul\u003e\n\u003c\/td\u003e\n\u003c\/tr\u003e\n\u003c!-- END specification_one_package --\u003e \u003c!-- BEGIN specification_custom_attribute --\u003e \u003c!-- END specification_custom_attribute --\u003e\n\u003c\/tbody\u003e\n\u003c\/table\u003e\n\u003c!-- BEGIN specification_size_img --\u003e \u003c!-- END specification_size_img --\u003e\n\u003c\/div\u003e\n\u003c!-- END specification --\u003e \u003c!-- BEGIN note --\u003e\n\u003cdiv class=\"listing-build-item\"\u003e\n\u003ch3\u003eNote\u003c\/h3\u003e\n\u003cul\u003e\n\u003cli\u003eDue to manual measurements, please allow slight measurement deviations.\u003c\/li\u003e\n\u003cli\u003eDue to the different display and lighting effects, the actual color of the item may be slightly different from the color displayed in the picture.\u003c\/li\u003e\n\u003c\/ul\u003e\n\u003c\/div\u003e\n\u003c!-- END note --\u003e","published_at":"2020-12-14T17:44:50+08:00","created_at":"2020-12-14T17:44:50+08:00","vendor":"solegg","type":"Hot produts","tags":[],"price":1299,"price_min":1299,"price_max":1299,"available":true,"price_varies":false,"compare_at_price":0,"compare_at_price_min":0,"compare_at_price_max":0,"compare_at_price_varies":false,"variants":[{"id":37231682781348,"title":"Black","option1":"Black","option2":null,"option3":null,"sku":"LE52043250HEI","requires_shipping":true,"taxable":false,"featured_image":{"id":21203077857444,"product_id":5926120751268,"position":2,"created_at":"2020-12-14T17:44:50+08:00","updated_at":"2020-12-14T17:44:50+08:00","alt":null,"width":600,"height":600,"src":"https:\/\/cdn.shopify.com\/s\/files\/1\/0508\/2592\/0676\/products\/30-2_21fdddeb-a7e2-49b4-aaea-7d37470159a6.jpg?v=1607939090","variant_ids":[37231682781348]},"available":true,"name":"Hanging Neck U-shaped Lamp - Black","public_title":"Black","options":["Black"],"price":1299,"weight":0,"compare_at_price":0,"inventory_management":null,"barcode":null,"featured_media":{"alt":null,"id":13379158343844,"position":2,"preview_image":{"aspect_ratio":1.0,"height":600,"width":600,"src":"https:\/\/cdn.shopify.com\/s\/files\/1\/0508\/2592\/0676\/products\/30-2_21fdddeb-a7e2-49b4-aaea-7d37470159a6.jpg?v=1607939090"}},"requires_selling_plan":false,"selling_plan_allocations":[]},{"id":37231682814116,"title":"Blue","option1":"Blue","option2":null,"option3":null,"sku":"LE52043250LAN","requires_shipping":true,"taxable":false,"featured_image":{"id":21203077955748,"product_id":5926120751268,"position":5,"created_at":"2020-12-14T17:44:50+08:00","updated_at":"2020-12-14T17:44:50+08:00","alt":null,"width":600,"height":600,"src":"https:\/\/cdn.shopify.com\/s\/files\/1\/0508\/2592\/0676\/products\/30-5_0e6041c1-0c73-4cca-a398-f3cd0c458965.jpg?v=1607939090","variant_ids":[37231682814116]},"available":true,"name":"Hanging Neck U-shaped Lamp - Blue","public_title":"Blue","options":["Blue"],"price":1299,"weight":0,"compare_at_price":0,"inventory_management":null,"barcode":null,"featured_media":{"alt":null,"id":13379158442148,"position":5,"preview_image":{"aspect_ratio":1.0,"height":600,"width":600,"src":"https:\/\/cdn.shopify.com\/s\/files\/1\/0508\/2592\/0676\/products\/30-5_0e6041c1-0c73-4cca-a398-f3cd0c458965.jpg?v=1607939090"}},"requires_selling_plan":false,"selling_plan_allocations":[]},{"id":37231682846884,"title":"Pink","option1":"Pink","option2":null,"option3":null,"sku":"LE52043250FEN","requires_shipping":true,"taxable":false,"featured_image":null,"available":true,"name":"Hanging Neck U-shaped Lamp - Pink","public_title":"Pink","options":["Pink"],"price":1299,"weight":0,"compare_at_price":0,"inventory_management":null,"barcode":null,"requires_selling_plan":false,"selling_plan_allocations":[]},{"id":37231682879652,"title":"Green","option1":"Green","option2":null,"option3":null,"sku":"LE52043250LVS","requires_shipping":true,"taxable":false,"featured_image":null,"available":true,"name":"Hanging Neck U-shaped Lamp - Green","public_title":"Green","options":["Green"],"price":1299,"weight":0,"compare_at_price":0,"inventory_management":null,"barcode":null,"requires_selling_plan":false,"selling_plan_allocations":[]}],"images":["\/\/cdn.shopify.com\/s\/files\/1\/0508\/2592\/0676\/products\/30-1_29d638f9-ffbf-4248-910e-80a6f31a70de.jpg?v=1607939090","\/\/cdn.shopify.com\/s\/files\/1\/0508\/2592\/0676\/products\/30-2_21fdddeb-a7e2-49b4-aaea-7d37470159a6.jpg?v=1607939090","\/\/cdn.shopify.com\/s\/files\/1\/0508\/2592\/0676\/products\/30-3_29f714b7-9793-4355-b5e3-313596299c54.jpg?v=1607939090","\/\/cdn.shopify.com\/s\/files\/1\/0508\/2592\/0676\/products\/30-4_1eb02f42-0fc0-4a41-9216-4a95aac10bf7.jpg?v=1607939090","\/\/cdn.shopify.com\/s\/files\/1\/0508\/2592\/0676\/products\/30-5_0e6041c1-0c73-4cca-a398-f3cd0c458965.jpg?v=1607939090","\/\/cdn.shopify.com\/s\/files\/1\/0508\/2592\/0676\/products\/30-6_117c4907-3324-4637-8d77-1395c3208925.jpg?v=1607939090","\/\/cdn.shopify.com\/s\/files\/1\/0508\/2592\/0676\/products\/30-7_6a3f376e-b612-4226-bf9a-5e2cbc0e3c0f.jpg?v=1607939090"],"featured_image":"\/\/cdn.shopify.com\/s\/files\/1\/0508\/2592\/0676\/products\/30-1_29d638f9-ffbf-4248-910e-80a6f31a70de.jpg?v=1607939090","options":["Color"],"media":[{"alt":null,"id":13379158311076,"position":1,"preview_image":{"aspect_ratio":1.0,"height":600,"width":600,"src":"https:\/\/cdn.shopify.com\/s\/files\/1\/0508\/2592\/0676\/products\/30-1_29d638f9-ffbf-4248-910e-80a6f31a70de.jpg?v=1607939090"},"aspect_ratio":1.0,"height":600,"media_type":"image","src":"https:\/\/cdn.shopify.com\/s\/files\/1\/0508\/2592\/0676\/products\/30-1_29d638f9-ffbf-4248-910e-80a6f31a70de.jpg?v=1607939090","width":600},{"alt":null,"id":13379158343844,"position":2,"preview_image":{"aspect_ratio":1.0,"height":600,"width":600,"src":"https:\/\/cdn.shopify.com\/s\/files\/1\/0508\/2592\/0676\/products\/30-2_21fdddeb-a7e2-49b4-aaea-7d37470159a6.jpg?v=1607939090"},"aspect_ratio":1.0,"height":600,"media_type":"image","src":"https:\/\/cdn.shopify.com\/s\/files\/1\/0508\/2592\/0676\/products\/30-2_21fdddeb-a7e2-49b4-aaea-7d37470159a6.jpg?v=1607939090","width":600},{"alt":null,"id":13379158376612,"position":3,"preview_image":{"aspect_ratio":1.0,"height":600,"width":600,"src":"https:\/\/cdn.shopify.com\/s\/files\/1\/0508\/2592\/0676\/products\/30-3_29f714b7-9793-4355-b5e3-313596299c54.jpg?v=1607939090"},"aspect_ratio":1.0,"height":600,"media_type":"image","src":"https:\/\/cdn.shopify.com\/s\/files\/1\/0508\/2592\/0676\/products\/30-3_29f714b7-9793-4355-b5e3-313596299c54.jpg?v=1607939090","width":600},{"alt":null,"id":13379158409380,"position":4,"preview_image":{"aspect_ratio":1.0,"height":600,"width":600,"src":"https:\/\/cdn.shopify.com\/s\/files\/1\/0508\/2592\/0676\/products\/30-4_1eb02f42-0fc0-4a41-9216-4a95aac10bf7.jpg?v=1607939090"},"aspect_ratio":1.0,"height":600,"media_type":"image","src":"https:\/\/cdn.shopify.com\/s\/files\/1\/0508\/2592\/0676\/products\/30-4_1eb02f42-0fc0-4a41-9216-4a95aac10bf7.jpg?v=1607939090","width":600},{"alt":null,"id":13379158442148,"position":5,"preview_image":{"aspect_ratio":1.0,"height":600,"width":600,"src":"https:\/\/cdn.shopify.com\/s\/files\/1\/0508\/2592\/0676\/products\/30-5_0e6041c1-0c73-4cca-a398-f3cd0c458965.jpg?v=1607939090"},"aspect_ratio":1.0,"height":600,"media_type":"image","src":"https:\/\/cdn.shopify.com\/s\/files\/1\/0508\/2592\/0676\/products\/30-5_0e6041c1-0c73-4cca-a398-f3cd0c458965.jpg?v=1607939090","width":600},{"alt":null,"id":13379158474916,"position":6,"preview_image":{"aspect_ratio":1.0,"height":600,"width":600,"src":"https:\/\/cdn.shopify.com\/s\/files\/1\/0508\/2592\/0676\/products\/30-6_117c4907-3324-4637-8d77-1395c3208925.jpg?v=1607939090"},"aspect_ratio":1.0,"height":600,"media_type":"image","src":"https:\/\/cdn.shopify.com\/s\/files\/1\/0508\/2592\/0676\/products\/30-6_117c4907-3324-4637-8d77-1395c3208925.jpg?v=1607939090","width":600},{"alt":null,"id":13379158507684,"position":7,"preview_image":{"aspect_ratio":1.0,"height":600,"width":600,"src":"https:\/\/cdn.shopify.com\/s\/files\/1\/0508\/2592\/0676\/products\/30-7_6a3f376e-b612-4226-bf9a-5e2cbc0e3c0f.jpg?v=1607939090"},"aspect_ratio":1.0,"height":600,"media_type":"image","src":"https:\/\/cdn.shopify.com\/s\/files\/1\/0508\/2592\/0676\/products\/30-7_6a3f376e-b612-4226-bf9a-5e2cbc0e3c0f.jpg?v=1607939090","width":600}],"requires_selling_plan":false,"selling_plan_groups":[],"content":"\u003c!-- Build time: 2020-12-14 15:08:55 --\u003e\n\u003cstyle\u003e\u003c!--\n.listing-build-item table {\n width: 100% !important;\n margin: 5px 0 !important;\n border-collapse: collapse !important;\n table-layout: initial !important;\n }\n\n .listing-build-item table ul li,\n .listing-build-item table dl dd,\n .listing-build-item table dl dt {\n list-style:outside none !important;\n margin:0 !important;\n }\n\n .listing-build-item table ul,\n .listing-build-item table dl {\n margin-left: 0 !important;\n }\n\n .listing-build-item table tr\u003etd,\n .listing-build-item table tr\u003eth {\n padding: 10px 14px !important;\n font-size: 14px !important;\n border: 1px solid #cbcbcb !important;\n background-clip: padding-box !important;\n position: relative !important;\n letter-spacing:initial !important;\n text-align: left !important;\n }\n\n .listing-build-item table tr\u003eth {\n font-weight: 600 !important;\n }\n\n .listing-build-item h3 {\n color: #000 !important;\n font-size: 20px !important;\n font-weight: 600 !important;\n margin: 0 !important;\n padding: 10px 0 !important;\n text-align: left !important;\n }\n .listing-build-item table th,.listing-build-item h5{\n color:#000 !important;\n }\n\n .listing-build-item {\n margin-bottom: 30px !important;\n word-break: break-word !important;\n }\n\n .listing-build-item ul,\n .listing-build-item dl {\n margin: 0 !important;\n padding:0 !important;\n list-style:outside none !important\n }\n\n .listing-build-item .img-box {\n margin: 10px 0 !important;\n }\n\n .listing-build-item .img-box img {\n height: auto !important;\n max-width: 100% !important;\n margin: 0 auto !important;\n padding: 0 !important;\n display: block !important;\n }\n @media screen and (min-width: 992px){\n .listing-build-item table tr\u003eth {\n width: 180px !important;\n }\n }\n @media screen and (max-width: 750px){\n .listing-build-item table tr\u003eth {\n width: 100px !important;\n }\n }\n\n .listing-build-item tr:first-child th:after,\n .listing-build-item tr:first-child td:after {\n border: initial !important;\n }\n\n .listing-build-item ul\u003eli:last-child,\n .listing-build-item ul.features\u003eli:last-child,\n .listing-build-item ul\u003eli.package-row:last-child {\n margin-bottom: 0 !important;\n }\n .listing-build-item ul.features li,.listing-build-item ul li.package-row{\n margin-bottom:7px !important;\n }\n .listing-build-item h5{\n margin: 20px 0 5px 0 !important;\n font-weight: 600 !important;\n text-align: left !important;\n }\n .listing-build-item strong{\n font-weight: 600 !important;\n }\n--\u003e\u003c\/style\u003e\n\u003c!-- BEGIN Descriptions --\u003e\n\u003cdiv class=\"listing-build-item\"\u003e\n\u003cul\u003e\n\u003cli class=\"text\" style=\"text-align: center;\"\u003e\u003cspan style=\"color: #00aaff;\"\u003e\u003cstrong\u003e ✔  Easier to wear on the neck and relax your hands.\u003c\/strong\u003e\u003c\/span\u003e\u003c\/li\u003e\n\u003cli class=\"text\" style=\"text-align: center;\"\u003e\u003cspan style=\"color: #00aaff;\"\u003e\u003cstrong\u003e ✔  Ideal for reading, jogging, and tinkering at night.\u003c\/strong\u003e\u003c\/span\u003e\u003c\/li\u003e\n\u003cli class=\"text\" style=\"text-align: center;\"\u003e\u003cspan style=\"color: #00aaff;\"\u003e\u003cstrong\u003e✔Strong endurance, it can work for 6-80 hours with one charge.\u003c\/strong\u003e\u003c\/span\u003e\u003c\/li\u003e\n\u003c\/ul\u003e\n\u003cimg data-mce-fragment=\"1\" src=\"https:\/\/cdn.shopifycdn.net\/s\/files\/1\/0082\/9148\/3738\/files\/07ac5e7f2f43cfa7bc5833b22ed137c1_480x480.gif?v=1607936347\" alt=\"\" style=\"display: block; margin-left: auto; margin-right: auto;\" data-mce-src=\"https:\/\/cdn.shopifycdn.net\/s\/files\/1\/0082\/9148\/3738\/files\/07ac5e7f2f43cfa7bc5833b22ed137c1_480x480.gif?v=1607936347\"\u003e\u003cbr\u003e\n\u003cul\u003e\u003c\/ul\u003e\n\u003c\/div\u003e\n\u003c!-- END Descriptions --\u003e \u003c!-- BEGIN features --\u003e\n\u003cdiv class=\"listing-build-item\"\u003e\n\u003ch3\u003eMain Features\u003c\/h3\u003e\n\u003cul class=\"features\"\u003e\n\u003cli\u003e\n\u003cspan style=\"color: #ff8000;\"\u003e \u003cstrong\u003e✔ Eye Protection \u0026amp; Sufficient Brightness\u003c\/strong\u003e\u003c\/span\u003e\u003cbr\u003eWith the flicker-free design of advanced LED lamp beads, children and adults no longer have eye fatigue. Each arm has 2 LEDs and 2 arms have 4 LEDs. The brightness of each lamp is as high as 30 lumens, which is about 120 lumens when four lamps are working at the same time.\u003c\/li\u003e\n\u003c\/ul\u003e\n\u003cimg data-mce-fragment=\"1\" style=\"display: block; margin-left: auto; margin-right: auto;\" alt=\"\" src=\"https:\/\/cdn.shopifycdn.net\/s\/files\/1\/0082\/9148\/3738\/files\/d60617b313317b21cc9c3b29fba3e4d3_480x480.gif?v=1607935929\" data-mce-src=\"https:\/\/cdn.shopifycdn.net\/s\/files\/1\/0082\/9148\/3738\/files\/d60617b313317b21cc9c3b29fba3e4d3_480x480.gif?v=1607935929\"\u003e\u003cbr\u003e\n\u003cul class=\"features\"\u003e\n\u003cli\u003e\n\u003cspan style=\"color: #ff8000;\"\u003e \u003cstrong\u003e✔Flexible Arms\u003c\/strong\u003e\u003c\/span\u003e\u003cbr\u003eThe arms are soft and adjustable, so you can get the most comfortable angle. The ergonomically designed neck is completely hands-free! Allows you to choose the best lighting angle in different environments and easily create perfect brightness for yourself.\u003c\/li\u003e\n\u003c\/ul\u003e\n\u003cbr\u003e\n\u003cul class=\"features\"\u003e\n\u003cli\u003e\n\u003cspan style=\"color: #ff8000;\"\u003e \u003cstrong\u003e✔Lightweight\u0026amp;portable\u003c\/strong\u003e\u003c\/span\u003e\u003cbr\u003eWearing it around the neck can free your hands, which is very convenient and practical. The Hanging neck u-shaped lamp does not require much space and can be easily loaded into your luggage. It is an ideal choice for all aspects.\u003c\/li\u003e\n\u003c\/ul\u003e\n\u003cbr\u003e\n\u003cul class=\"features\"\u003e\n\u003cli\u003e\n\u003cspan style=\"color: #ff8000;\"\u003e \u003cstrong\u003e✔ Widely Used\u003c\/strong\u003e\u003c\/span\u003e\u003cbr\u003eIt is very suitable for indoor or outdoor, such as reading, jogging, and repairing at night, writing, work, etc. When you do anything, light can free your hands.\u003c\/li\u003e\n\u003c\/ul\u003e\n\u003c\/div\u003e\n\u003c!-- END features --\u003e \u003c!-- BEGIN Using Method --\u003e\n\u003cdiv class=\"listing-build-item\"\u003e\n\u003ch3\u003eUsing Methods\u003c\/h3\u003e\n\u003cimg data-mce-fragment=\"1\" src=\"https:\/\/cdn.shopifycdn.net\/s\/files\/1\/0082\/9148\/3738\/files\/9164872c2818e6330f084981a764b27b_480x480.gif?v=1607935840\" alt=\"\" style=\"display: block; margin-left: auto; margin-right: auto;\" data-mce-src=\"https:\/\/cdn.shopifycdn.net\/s\/files\/1\/0082\/9148\/3738\/files\/9164872c2818e6330f084981a764b27b_480x480.gif?v=1607935840\"\u003e\n\u003cul\u003e\u003c\/ul\u003e\n\u003c\/div\u003e\n\u003c!-- END Using Method --\u003e \u003c!-- BEGIN usage_scene --\u003e \u003c!-- END usage_scene --\u003e \u003c!-- BEGIN specification --\u003e\n\u003cdiv class=\"listing-build-item\"\u003e\n\u003ch3\u003eSpecifications\u003c\/h3\u003e\n\u003ctable\u003e\n\u003c!-- BEGIN specification_material --\u003e\n\u003ctbody\u003e\n\u003ctr\u003e\n\u003cth class=\"specification-th\" scope=\"row\"\u003eMaterials\u003c\/th\u003e\n\u003ctd class=\"specification-td\"\u003e\n\u003cul\u003e\n\u003cli\u003eABS\u003c\/li\u003e\n\u003c\/ul\u003e\n\u003c\/td\u003e\n\u003c\/tr\u003e\n\u003c!-- END specification_material --\u003e \u003c!-- BEGIN specification_weight --\u003e\n\u003ctr\u003e\n\u003cth scope=\"row\"\u003eProduct Weight\u003c\/th\u003e\n\u003ctd\u003e\n\u003cul\u003e\n\u003cli\u003eNet Weight: 108G\u003c\/li\u003e\n\u003cli\u003ePacking Weight: 134G\u003c\/li\u003e\n\u003c\/ul\u003e\n\u003c\/td\u003e\n\u003c\/tr\u003e\n\u003c!-- END specification_weight --\u003e \u003c!-- BEGIN specification_size --\u003e\n\u003ctr\u003e\n\u003cth scope=\"row\"\u003eProduct Size\u003cbr\u003e (L x W x H)\u003c\/th\u003e\n\u003ctd\u003e\n\u003cul\u003e\n\u003cli\u003eProduct Size : 31 × 14 × 4cm \/ 12.2 × 5.5 × 1.6inches\u003c\/li\u003e\n\u003cli\u003ePacking size : 39 × 29 × 2cm \/ 15.4 × 11.4 × 0.8inches\u003c\/li\u003e\n\u003c\/ul\u003e\n\u003c\/td\u003e\n\u003c\/tr\u003e\n\u003c!-- END specification_size --\u003e \u003c!-- BEGIN specification_many_package --\u003e\n\u003ctr\u003e\n\u003cth scope=\"row\"\u003ePackage Contents\u003c\/th\u003e\n\u003ctd\u003e\n\u003cul\u003e\n\u003cli\u003eHanging Neck U-shaped Lamp × 1\u003c\/li\u003e\n\u003c\/ul\u003e\n\u003c\/td\u003e\n\u003c\/tr\u003e\n\u003c!-- END specification_one_package --\u003e \u003c!-- BEGIN specification_custom_attribute --\u003e \u003c!-- END specification_custom_attribute --\u003e\n\u003c\/tbody\u003e\n\u003c\/table\u003e\n\u003c!-- BEGIN specification_size_img --\u003e \u003c!-- END specification_size_img --\u003e\n\u003c\/div\u003e\n\u003c!-- END specification --\u003e \u003c!-- BEGIN note --\u003e\n\u003cdiv class=\"listing-build-item\"\u003e\n\u003ch3\u003eNote\u003c\/h3\u003e\n\u003cul\u003e\n\u003cli\u003eDue to manual measurements, please allow slight measurement deviations.\u003c\/li\u003e\n\u003cli\u003eDue to the different display and lighting effects, the actual color of the item may be slightly different from the color displayed in the picture.\u003c\/li\u003e\n\u003c\/ul\u003e\n\u003c\/div\u003e\n\u003c!-- END note --\u003e"}
Hanging Neck U-shaped Lamp
Product Description
✔  Easier to wear on the neck and relax your hands.
✔  Ideal for reading, jogging, and tinkering at night.
✔Strong endurance, it can work for 6-80 hours with one charge.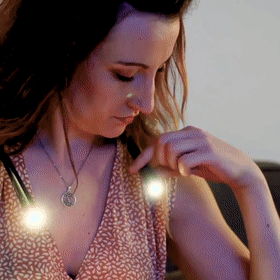 Main Features
✔ Eye Protection & Sufficient Brightness
With the flicker-free design of advanced LED lamp beads, children and adults no longer have eye fatigue. Each arm has 2 LEDs and 2 arms have 4 LEDs. The brightness of each lamp is as high as 30 lumens, which is about 120 lumens when four lamps are working at the same time.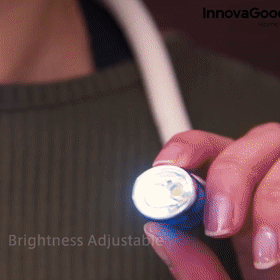 ✔Flexible Arms
The arms are soft and adjustable, so you can get the most comfortable angle. The ergonomically designed neck is completely hands-free! Allows you to choose the best lighting angle in different environments and easily create perfect brightness for yourself.
✔Lightweight&portable
Wearing it around the neck can free your hands, which is very convenient and practical. The Hanging neck u-shaped lamp does not require much space and can be easily loaded into your luggage. It is an ideal choice for all aspects.
✔ Widely Used
It is very suitable for indoor or outdoor, such as reading, jogging, and repairing at night, writing, work, etc. When you do anything, light can free your hands.
Using Methods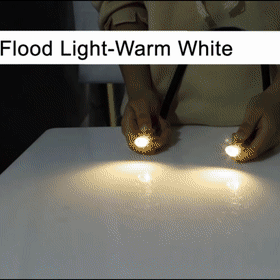 Specifications
Materials
Product Weight

Net Weight: 108G
Packing Weight: 134G

Product Size
(L x W x H)

Product Size : 31 × 14 × 4cm / 12.2 × 5.5 × 1.6inches
Packing size : 39 × 29 × 2cm / 15.4 × 11.4 × 0.8inches

Package Contents

Hanging Neck U-shaped Lamp × 1
Note
Due to manual measurements, please allow slight measurement deviations.
Due to the different display and lighting effects, the actual color of the item may be slightly different from the color displayed in the picture.
Shipping:
We processes orders between Monday and Friday. Orders will be processed within 7 business days of ordering and shipped out the next day after the processing day. We don't ship on weekends.