{"id":5885542662308,"title":"GLO RING COLLECTION","handle":"glo-ring-collection-1","description":"\u003c!-- Build time: 2020-06-20 16:47:48 --\u003e \u003c!--\n * @Description: listing build template\n --\u003e\n\u003cstyle\u003e\u003c!--\n.listing-build-item table {\n width: 100% !important;\n margin: 5px 0 !important;\n border-collapse: collapse !important;\n table-layout: initial !important;\n word-break: break-word !important;\n }\n\n .listing-build-item table ul li,\n .listing-build-item table dl dd,\n .listing-build-item table dl dt {\n list-style:outside none !important;\n margin:0 !important;\n }\n\n .listing-build-item table ul,\n .listing-build-item table dl {\n margin-left: 0 !important;\n }\n\n .listing-build-item table tr\u003etd,\n .listing-build-item table tr\u003eth {\n padding: 10px 14px !important;\n font-size: 14px !important;\n border: 1px solid #cbcbcb !important;\n background-clip: padding-box !important;\n position: relative !important;\n letter-spacing:initial !important;\n text-align: left !important;\n }\n\n .listing-build-item table tr\u003eth {\n font-weight: 600 !important;\n }\n\n .listing-build-item h3 {\n color: #000 !important;\n font-size: 20px !important;\n font-weight: 600 !important;\n margin: 0 !important;\n padding: 10px 0 !important;\n text-align: left !important;\n }\n .listing-build-item table th,.listing-build-item h5{\n color:#000 !important;\n }\n .listing-build-item ul li,\n .listing-build-item dl dd,\n .listing-build-item dl dt {\n list-style: disc outside !important;\n margin: 0 0 3px 18px !important;\n padding:0;\n }\n\n\n .listing-build-item {\n margin-bottom: 30px !important;\n word-break: break-word !important;\n }\n\n .listing-build-item ul,\n .listing-build-item dl {\n margin: 0 !important;\n padding:0 !important;\n list-style:outside none !important\n }\n\n .listing-build-item .img-box {\n margin: 10px 0 !important;\n }\n\n .listing-build-item .img-box img {\n height: auto !important;\n max-width: 100% !important;\n margin: 0 auto !important;\n padding: 0 !important;\n display: block !important;\n }\n @media screen and (min-width: 992px){\n .listing-build-item table tr\u003eth {\n width: 180px !important;\n }\n }\n @media screen and (max-width: 750px){\n .listing-build-item table tr\u003eth {\n width: 100px !important;\n }\n }\n\n .listing-build-item tr:first-child th:after,\n .listing-build-item tr:first-child td:after {\n border: initial !important;\n }\n\n .listing-build-item ul\u003eli:last-child,\n .listing-build-item ul.features\u003eli:last-child,\n .listing-build-item ul\u003eli.package-row:last-child {\n margin-bottom: 0 !important;\n }\n .listing-build-item ul.features li,.listing-build-item ul li.package-row{\n margin-bottom:7px !important;\n }\n .listing-build-item h5{\n margin: 20px 0 5px 0 !important;\n font-weight: 600 !important;\n text-align: left !important;\n }\n .listing-build-item strong{\n font-weight: 600 !important;\n }\n--\u003e\u003c\/style\u003e\n\u003c!-- BEGIN features --\u003e\n\u003cdiv class=\"listing-build-item\"\u003e\n\u003ch1 style=\"text-align: center;\" data-mce-style=\"text-align: center;\"\u003e\n\u003cspan style=\"color: #ff8000; font-size: 20px; font-weight: 600;\" data-mce-style=\"color: #ff8000; font-size: 20px; font-weight: 600;\"\u003eA magic ring that glows in the dark\u003c\/span\u003e\u003cbr\u003e\n\u003c\/h1\u003e\n\u003cp\u003e\u003cimg style=\"display: block; margin-left: auto; margin-right: auto;\" src=\"https:\/\/cdn.shopify.com\/s\/files\/1\/2366\/7717\/files\/ezgif.com-crop_2_480x480.gif?v=1587149999\" alt=\"Glow Ring Meteor\" data-mce-style=\"display: block; margin-left: auto; margin-right: auto;\"\u003e\u003c\/p\u003e\n\u003cp\u003e\u003cspan data-preserver-spaces=\"true\"\u003eSimple yet elegant, this luminous statement ring is easy to pair with just about any outfit. With this bright ring, you can sure to startle people with your grace and spontaneity. This is such a fun ring to have that charges up with sunlight or UV light and glows in the dark. Only 30 seconds in the sun gives your ring a full charge or you can charge it with a flashlight when the night or dim light appears and you will see a glow of beauty.\u003c\/span\u003e\u003c\/p\u003e\n\u003cp\u003e\u003cspan data-preserver-spaces=\"true\"\u003e\u003cimg style=\"display: block; margin-left: auto; margin-right: auto;\" src=\"https:\/\/i.makeagif.com\/media\/5-22-2019\/sxzScp.gif\" alt=\"⚫ GLO BLACK (LIMITED: 4 LEFT) – Secret Woods\" data-mce-style=\"display: block; margin-left: auto; margin-right: auto;\"\u003e\u003c\/span\u003e\u003c\/p\u003e\n\u003cp\u003e\u003cspan data-preserver-spaces=\"true\"\u003eThis luminous ring is an excellent gift for your soulmate to show your love and support to them - a perfect gift for all occasions.\u003c\/span\u003e\u003c\/p\u003e\n\u003cul\u003e\n\u003cli\u003e\u003cspan data-preserver-spaces=\"true\"\u003eluminous and fun glow in the dark statement ring\u003c\/span\u003e\u003c\/li\u003e\n\u003cli\u003e\u003cspan data-preserver-spaces=\"true\"\u003emade with round wood resin with 8mm width\u003c\/span\u003e\u003c\/li\u003e\n\u003cli\u003e\u003cspan data-preserver-spaces=\"true\"\u003ethe perfect gift to your loved ones on any occasion\u003c\/span\u003e\u003c\/li\u003e\n\u003c\/ul\u003e\n\u003cdiv style=\"text-align: center;\" data-mce-style=\"text-align: center;\"\u003e\u003cspan style=\"color: #ff8000;\" data-mce-style=\"color: #ff8000;\"\u003e\u003cstrong\u003eWear the vibrancy of the city!\u003c\/strong\u003e\u003c\/span\u003e\u003c\/div\u003e\n\u003cdiv style=\"text-align: center;\" data-mce-style=\"text-align: center;\"\u003e There is a certain energy that can be found out of nature and in the city. The bustle of people, the luminous neon and the pulsing nightlife can be felt in your very core. This urban spirit inspired us to create a new collection of rings that reflect the metropolitan.\u003c\/div\u003e\n\u003cp style=\"text-align: center;\" data-mce-style=\"text-align: center;\"\u003e \u003cimg src=\"https:\/\/cdn.shopify.com\/s\/files\/1\/1197\/3550\/files\/stars_logo_100x100.jpg?v=1575925551\" alt=\"\" width=\"289\" height=\"289\"\u003e\u003c\/p\u003e\n\u003cdiv style=\"text-align: center;\" data-mce-style=\"text-align: center;\"\u003e\u003cspan style=\"color: #ff8000;\" data-mce-style=\"color: #ff8000;\"\u003e\u003cstrong\u003e\u003cspan class=\"\"\u003eGLOW IN THE DARK\u003c\/span\u003e\u003c\/strong\u003e\u003c\/span\u003e\u003c\/div\u003e\n\u003cdiv style=\"text-align: center;\" data-mce-style=\"text-align: center;\"\u003e\n\u003cspan class=\"\"\u003eOptimized for the longest glow time possible. GLO wherever you go \u003c\/span\u003e\u003cspan class=\"\"\u003e?\u003c\/span\u003e \u003c\/div\u003e\n\u003cdiv style=\"text-align: center;\" data-mce-style=\"text-align: center;\"\u003e\u003cimg src=\"https:\/\/cdn.shopify.com\/s\/files\/1\/1197\/3550\/files\/pool_logo_100x100.jpg?v=1575925598\" alt=\"\" width=\"302\" height=\"302\"\u003e\u003c\/div\u003e\n\u003cdiv style=\"text-align: center;\" data-mce-style=\"text-align: center;\"\u003e\u003cspan style=\"color: #ff8000;\" data-mce-style=\"color: #ff8000;\"\u003e\u003cstrong\u003e\u003cspan class=\"\"\u003eDURABLE \u0026amp; WATERPROOF\u003c\/span\u003e\u003c\/strong\u003e\u003c\/span\u003e\u003c\/div\u003e\n\u003cdiv style=\"text-align: center;\" data-mce-style=\"text-align: center;\"\u003eWear it every day and everywhere. Wear it at your next moonlit pool party! \u003c\/div\u003e\n\u003cdiv style=\"text-align: center;\" data-mce-style=\"text-align: center;\"\u003e\u003cimg height=\"298\" width=\"298\" src=\"https:\/\/cdn.shopify.com\/s\/files\/1\/1197\/3550\/files\/delivery_logo_3_100x100.jpg?v=1575925933\" alt=\"\"\u003e\u003c\/div\u003e\n\u003cdiv class=\"\" style=\"text-align: center;\" data-mce-style=\"text-align: center;\"\u003e\u003cspan style=\"color: #ff8000;\" data-mce-style=\"color: #ff8000;\"\u003e \u003cstrong\u003e\u003c\/strong\u003e\u003c\/span\u003e\u003c\/div\u003e\n\u003c\/div\u003e\n\u003c!-- END features --\u003e \u003c!-- BEGIN usage_scene --\u003e \u003c!-- END usage_scene --\u003e \u003c!-- BEGIN using_text --\u003e \u003c!-- END using_text --\u003e \u003c!-- BEGIN specification --\u003e\n\u003cdiv class=\"listing-build-item\"\u003e\n\u003ch3\u003eSpecification\u003c\/h3\u003e\n\u003cp\u003e\u003cimg src=\"https:\/\/cdn.shopifycdn.net\/s\/files\/1\/0291\/8190\/2882\/files\/2_480x480.jpg?v=1592645184\" alt=\"\" style=\"display: block; margin-left: auto; margin-right: auto;\" data-mce-style=\"display: block; margin-left: auto; margin-right: auto;\"\u003e\u003c\/p\u003e\n\u003ctable\u003e\n\u003c!-- BEGIN specification_material --\u003e\n\u003ctbody\u003e\n\u003ctr\u003e\n\u003cth scope=\"row\" class=\"specification-th\"\u003eMaterials\u003c\/th\u003e\n\u003ctd class=\"specification-td\"\u003e\n\u003cul\u003e\n\u003cli\u003eResin\u003c\/li\u003e\n\u003c\/ul\u003e\n\u003c\/td\u003e\n\u003c\/tr\u003e\n\u003c!-- END specification_material --\u003e \u003c!-- BEGIN specification_custom_attribute --\u003e \u003c!-- END specification_custom_attribute --\u003e \u003c!-- BEGIN specification_models --\u003e \u003c!-- END specification_models --\u003e \u003c!-- BEGIN specification_colors --\u003e\n\u003ctr\u003e\n\u003cth scope=\"row\"\u003eColors\u003c\/th\u003e\n\u003ctd\u003e\n\u003cul\u003e\n\u003cli\u003eNight Pineapple \/ Tropical Paradise \/ Disco Bar \/ Space Meteor \/ Rocket Space\u003c\/li\u003e\n\u003c\/ul\u003e\n\u003c\/td\u003e\n\u003c\/tr\u003e\n\u003c!-- END specification_colors --\u003e \u003c!-- BEGIN specification_size --\u003e\n\u003ctr\u003e\n\u003cth scope=\"row\"\u003eProduct Size\u003c\/th\u003e\n\u003ctd\u003e\n\u003cul\u003e\n\u003cli\u003e8CM × 8CM × 8CM\u003c\/li\u003e\n\u003c\/ul\u003e\n\u003c\/td\u003e\n\u003c\/tr\u003e\n\u003c!-- END specification_size --\u003e \u003c!-- BEGIN specification_weight --\u003e\n\u003ctr\u003e\n\u003cth scope=\"row\"\u003eProduct Weight\u003c\/th\u003e\n\u003ctd\u003e\n\u003cul\u003e\n\u003cli\u003e3G\u003c\/li\u003e\n\u003c\/ul\u003e\n\u003c\/td\u003e\n\u003c\/tr\u003e\n\u003c!-- END specification_weight --\u003e \u003c!-- BEGIN specification_weight --\u003e \u003c!-- END specification_weight --\u003e \u003c!-- BEGIN specification_many_package --\u003e\n\u003ctr\u003e\n\u003cth scope=\"row\"\u003ePackage Contents\u003c\/th\u003e\n\u003ctd\u003e\n\u003cul\u003e\n\u003cli\u003e1 × GLO RING COLLECTION\u003c\/li\u003e\n\u003c\/ul\u003e\n\u003c\/td\u003e\n\u003c\/tr\u003e\n\u003c!-- END specification_one_package --\u003e\n\u003c\/tbody\u003e\n\u003c\/table\u003e\n\u003c!-- BEGIN specification_size_img --\u003e \u003c!-- END specification_size_img --\u003e\n\u003c\/div\u003e\n\u003c!-- END specification --\u003e \u003c!-- BEGIN note --\u003e\n\u003ch4 class=\"listing-build-item\"\u003e\u003c\/h4\u003e\n\u003ch3\u003eNote\u003c\/h3\u003e\n\u003cul\u003e\n\u003c!-- BEGIN note_apply --\u003e \u003c!-- END note_apply --\u003e \u003c!-- BEGIN note_other --\u003e\n\u003cli\u003eDue to manual measurements, please allow slight measurement deviations.\u003c\/li\u003e\n\u003cli\u003e\u003cspan\u003eNoctilucent products mainly rely on the absorption of light to shine ah, buy back the product found not bright do not worry, under the sun or flashlight irradiation a few minutes on the bright Oh\u003c\/span\u003e\u003c\/li\u003e\n\u003c\/ul\u003e\n\u003ch3\u003e\u003cspan\u003ePackage includes\u003c\/span\u003e\u003c\/h3\u003e\n\u003cul\u003e\n\u003cli\u003e\u003cspan\u003e1 Luminous ring\u003c\/span\u003e\u003c\/li\u003e\n\u003c\/ul\u003e\n\u003c!-- END note --\u003e","published_at":"2020-11-26T19:54:47+08:00","created_at":"2020-11-26T19:54:47+08:00","vendor":"solegg","type":"Hot produts","tags":[],"price":1599,"price_min":1599,"price_max":1599,"available":true,"price_varies":false,"compare_at_price":2999,"compare_at_price_min":2999,"compare_at_price_max":2999,"compare_at_price_varies":false,"variants":[{"id":37072145285284,"title":"Yellow \/ 6","option1":"Yellow","option2":"6","option3":null,"sku":"LJ22040365HUG-6","requires_shipping":true,"taxable":false,"featured_image":{"id":20868873912484,"product_id":5885542662308,"position":1,"created_at":"2020-11-26T19:54:47+08:00","updated_at":"2020-11-26T19:54:47+08:00","alt":null,"width":750,"height":750,"src":"https:\/\/cdn.shopify.com\/s\/files\/1\/0508\/2592\/0676\/products\/16294248856_968597065_8f88d27b-7497-45cb-9c54-50350bf659ff.jpg?v=1606391687","variant_ids":[37072145285284]},"available":true,"name":"GLO RING COLLECTION - Yellow \/ 6","public_title":"Yellow \/ 6","options":["Yellow","6"],"price":1599,"weight":0,"compare_at_price":2999,"inventory_management":null,"barcode":null,"featured_media":{"alt":null,"id":13044775092388,"position":1,"preview_image":{"aspect_ratio":1.0,"height":750,"width":750,"src":"https:\/\/cdn.shopify.com\/s\/files\/1\/0508\/2592\/0676\/products\/16294248856_968597065_8f88d27b-7497-45cb-9c54-50350bf659ff.jpg?v=1606391687"}},"requires_selling_plan":false,"selling_plan_allocations":[]},{"id":37072145318052,"title":"Yellow \/ 7","option1":"Yellow","option2":"7","option3":null,"sku":"LJ22040365HUG-7","requires_shipping":true,"taxable":false,"featured_image":{"id":20868874043556,"product_id":5885542662308,"position":5,"created_at":"2020-11-26T19:54:47+08:00","updated_at":"2020-11-26T19:54:47+08:00","alt":null,"width":750,"height":750,"src":"https:\/\/cdn.shopify.com\/s\/files\/1\/0508\/2592\/0676\/products\/yellow_neon_pinapple_0ae4ed63-8752-4c7a-94ba-a54baf4c131b.jpg?v=1606391687","variant_ids":[37072145318052,37072145350820,37072145383588,37072145416356,37072145449124]},"available":true,"name":"GLO RING COLLECTION - Yellow \/ 7","public_title":"Yellow \/ 7","options":["Yellow","7"],"price":1599,"weight":0,"compare_at_price":2999,"inventory_management":null,"barcode":null,"featured_media":{"alt":null,"id":13044775223460,"position":5,"preview_image":{"aspect_ratio":1.0,"height":750,"width":750,"src":"https:\/\/cdn.shopify.com\/s\/files\/1\/0508\/2592\/0676\/products\/yellow_neon_pinapple_0ae4ed63-8752-4c7a-94ba-a54baf4c131b.jpg?v=1606391687"}},"requires_selling_plan":false,"selling_plan_allocations":[]},{"id":37072145350820,"title":"Yellow \/ 8","option1":"Yellow","option2":"8","option3":null,"sku":"LJ22040365HUG-8","requires_shipping":true,"taxable":false,"featured_image":{"id":20868874043556,"product_id":5885542662308,"position":5,"created_at":"2020-11-26T19:54:47+08:00","updated_at":"2020-11-26T19:54:47+08:00","alt":null,"width":750,"height":750,"src":"https:\/\/cdn.shopify.com\/s\/files\/1\/0508\/2592\/0676\/products\/yellow_neon_pinapple_0ae4ed63-8752-4c7a-94ba-a54baf4c131b.jpg?v=1606391687","variant_ids":[37072145318052,37072145350820,37072145383588,37072145416356,37072145449124]},"available":true,"name":"GLO RING COLLECTION - Yellow \/ 8","public_title":"Yellow \/ 8","options":["Yellow","8"],"price":1599,"weight":0,"compare_at_price":2999,"inventory_management":null,"barcode":null,"featured_media":{"alt":null,"id":13044775223460,"position":5,"preview_image":{"aspect_ratio":1.0,"height":750,"width":750,"src":"https:\/\/cdn.shopify.com\/s\/files\/1\/0508\/2592\/0676\/products\/yellow_neon_pinapple_0ae4ed63-8752-4c7a-94ba-a54baf4c131b.jpg?v=1606391687"}},"requires_selling_plan":false,"selling_plan_allocations":[]},{"id":37072145383588,"title":"Yellow \/ 9","option1":"Yellow","option2":"9","option3":null,"sku":"LJ22040365HUG-9","requires_shipping":true,"taxable":false,"featured_image":{"id":20868874043556,"product_id":5885542662308,"position":5,"created_at":"2020-11-26T19:54:47+08:00","updated_at":"2020-11-26T19:54:47+08:00","alt":null,"width":750,"height":750,"src":"https:\/\/cdn.shopify.com\/s\/files\/1\/0508\/2592\/0676\/products\/yellow_neon_pinapple_0ae4ed63-8752-4c7a-94ba-a54baf4c131b.jpg?v=1606391687","variant_ids":[37072145318052,37072145350820,37072145383588,37072145416356,37072145449124]},"available":true,"name":"GLO RING COLLECTION - Yellow \/ 9","public_title":"Yellow \/ 9","options":["Yellow","9"],"price":1599,"weight":0,"compare_at_price":2999,"inventory_management":null,"barcode":null,"featured_media":{"alt":null,"id":13044775223460,"position":5,"preview_image":{"aspect_ratio":1.0,"height":750,"width":750,"src":"https:\/\/cdn.shopify.com\/s\/files\/1\/0508\/2592\/0676\/products\/yellow_neon_pinapple_0ae4ed63-8752-4c7a-94ba-a54baf4c131b.jpg?v=1606391687"}},"requires_selling_plan":false,"selling_plan_allocations":[]},{"id":37072145416356,"title":"Yellow \/ 10","option1":"Yellow","option2":"10","option3":null,"sku":"LJ22040365HUG-10","requires_shipping":true,"taxable":false,"featured_image":{"id":20868874043556,"product_id":5885542662308,"position":5,"created_at":"2020-11-26T19:54:47+08:00","updated_at":"2020-11-26T19:54:47+08:00","alt":null,"width":750,"height":750,"src":"https:\/\/cdn.shopify.com\/s\/files\/1\/0508\/2592\/0676\/products\/yellow_neon_pinapple_0ae4ed63-8752-4c7a-94ba-a54baf4c131b.jpg?v=1606391687","variant_ids":[37072145318052,37072145350820,37072145383588,37072145416356,37072145449124]},"available":true,"name":"GLO RING COLLECTION - Yellow \/ 10","public_title":"Yellow \/ 10","options":["Yellow","10"],"price":1599,"weight":0,"compare_at_price":2999,"inventory_management":null,"barcode":null,"featured_media":{"alt":null,"id":13044775223460,"position":5,"preview_image":{"aspect_ratio":1.0,"height":750,"width":750,"src":"https:\/\/cdn.shopify.com\/s\/files\/1\/0508\/2592\/0676\/products\/yellow_neon_pinapple_0ae4ed63-8752-4c7a-94ba-a54baf4c131b.jpg?v=1606391687"}},"requires_selling_plan":false,"selling_plan_allocations":[]},{"id":37072145449124,"title":"Yellow \/ 11","option1":"Yellow","option2":"11","option3":null,"sku":"LJ22040365HUG-11","requires_shipping":true,"taxable":false,"featured_image":{"id":20868874043556,"product_id":5885542662308,"position":5,"created_at":"2020-11-26T19:54:47+08:00","updated_at":"2020-11-26T19:54:47+08:00","alt":null,"width":750,"height":750,"src":"https:\/\/cdn.shopify.com\/s\/files\/1\/0508\/2592\/0676\/products\/yellow_neon_pinapple_0ae4ed63-8752-4c7a-94ba-a54baf4c131b.jpg?v=1606391687","variant_ids":[37072145318052,37072145350820,37072145383588,37072145416356,37072145449124]},"available":true,"name":"GLO RING COLLECTION - Yellow \/ 11","public_title":"Yellow \/ 11","options":["Yellow","11"],"price":1599,"weight":0,"compare_at_price":2999,"inventory_management":null,"barcode":null,"featured_media":{"alt":null,"id":13044775223460,"position":5,"preview_image":{"aspect_ratio":1.0,"height":750,"width":750,"src":"https:\/\/cdn.shopify.com\/s\/files\/1\/0508\/2592\/0676\/products\/yellow_neon_pinapple_0ae4ed63-8752-4c7a-94ba-a54baf4c131b.jpg?v=1606391687"}},"requires_selling_plan":false,"selling_plan_allocations":[]},{"id":37072145481892,"title":"Pink \/ 6","option1":"Pink","option2":"6","option3":null,"sku":"LJ22040365MHS-6","requires_shipping":true,"taxable":false,"featured_image":{"id":20868874109092,"product_id":5885542662308,"position":7,"created_at":"2020-11-26T19:54:47+08:00","updated_at":"2020-11-26T19:54:47+08:00","alt":null,"width":750,"height":750,"src":"https:\/\/cdn.shopify.com\/s\/files\/1\/0508\/2592\/0676\/products\/16345852644_968597065_cef3b33c-8e96-4b75-b941-38370d9d5b03.jpg?v=1606391687","variant_ids":[37072145481892,37072145514660,37072145547428,37072145580196,37072145612964,37072145645732]},"available":true,"name":"GLO RING COLLECTION - Pink \/ 6","public_title":"Pink \/ 6","options":["Pink","6"],"price":1599,"weight":0,"compare_at_price":2999,"inventory_management":null,"barcode":null,"featured_media":{"alt":null,"id":13044775288996,"position":7,"preview_image":{"aspect_ratio":1.0,"height":750,"width":750,"src":"https:\/\/cdn.shopify.com\/s\/files\/1\/0508\/2592\/0676\/products\/16345852644_968597065_cef3b33c-8e96-4b75-b941-38370d9d5b03.jpg?v=1606391687"}},"requires_selling_plan":false,"selling_plan_allocations":[]},{"id":37072145514660,"title":"Pink \/ 7","option1":"Pink","option2":"7","option3":null,"sku":"LJ22040365MHS-7","requires_shipping":true,"taxable":false,"featured_image":{"id":20868874109092,"product_id":5885542662308,"position":7,"created_at":"2020-11-26T19:54:47+08:00","updated_at":"2020-11-26T19:54:47+08:00","alt":null,"width":750,"height":750,"src":"https:\/\/cdn.shopify.com\/s\/files\/1\/0508\/2592\/0676\/products\/16345852644_968597065_cef3b33c-8e96-4b75-b941-38370d9d5b03.jpg?v=1606391687","variant_ids":[37072145481892,37072145514660,37072145547428,37072145580196,37072145612964,37072145645732]},"available":true,"name":"GLO RING COLLECTION - Pink \/ 7","public_title":"Pink \/ 7","options":["Pink","7"],"price":1599,"weight":0,"compare_at_price":2999,"inventory_management":null,"barcode":null,"featured_media":{"alt":null,"id":13044775288996,"position":7,"preview_image":{"aspect_ratio":1.0,"height":750,"width":750,"src":"https:\/\/cdn.shopify.com\/s\/files\/1\/0508\/2592\/0676\/products\/16345852644_968597065_cef3b33c-8e96-4b75-b941-38370d9d5b03.jpg?v=1606391687"}},"requires_selling_plan":false,"selling_plan_allocations":[]},{"id":37072145547428,"title":"Pink \/ 8","option1":"Pink","option2":"8","option3":null,"sku":"LJ22040365MHS-8","requires_shipping":true,"taxable":false,"featured_image":{"id":20868874109092,"product_id":5885542662308,"position":7,"created_at":"2020-11-26T19:54:47+08:00","updated_at":"2020-11-26T19:54:47+08:00","alt":null,"width":750,"height":750,"src":"https:\/\/cdn.shopify.com\/s\/files\/1\/0508\/2592\/0676\/products\/16345852644_968597065_cef3b33c-8e96-4b75-b941-38370d9d5b03.jpg?v=1606391687","variant_ids":[37072145481892,37072145514660,37072145547428,37072145580196,37072145612964,37072145645732]},"available":true,"name":"GLO RING COLLECTION - Pink \/ 8","public_title":"Pink \/ 8","options":["Pink","8"],"price":1599,"weight":0,"compare_at_price":2999,"inventory_management":null,"barcode":null,"featured_media":{"alt":null,"id":13044775288996,"position":7,"preview_image":{"aspect_ratio":1.0,"height":750,"width":750,"src":"https:\/\/cdn.shopify.com\/s\/files\/1\/0508\/2592\/0676\/products\/16345852644_968597065_cef3b33c-8e96-4b75-b941-38370d9d5b03.jpg?v=1606391687"}},"requires_selling_plan":false,"selling_plan_allocations":[]},{"id":37072145580196,"title":"Pink \/ 9","option1":"Pink","option2":"9","option3":null,"sku":"LJ22040365MHS-9","requires_shipping":true,"taxable":false,"featured_image":{"id":20868874109092,"product_id":5885542662308,"position":7,"created_at":"2020-11-26T19:54:47+08:00","updated_at":"2020-11-26T19:54:47+08:00","alt":null,"width":750,"height":750,"src":"https:\/\/cdn.shopify.com\/s\/files\/1\/0508\/2592\/0676\/products\/16345852644_968597065_cef3b33c-8e96-4b75-b941-38370d9d5b03.jpg?v=1606391687","variant_ids":[37072145481892,37072145514660,37072145547428,37072145580196,37072145612964,37072145645732]},"available":true,"name":"GLO RING COLLECTION - Pink \/ 9","public_title":"Pink \/ 9","options":["Pink","9"],"price":1599,"weight":0,"compare_at_price":2999,"inventory_management":null,"barcode":null,"featured_media":{"alt":null,"id":13044775288996,"position":7,"preview_image":{"aspect_ratio":1.0,"height":750,"width":750,"src":"https:\/\/cdn.shopify.com\/s\/files\/1\/0508\/2592\/0676\/products\/16345852644_968597065_cef3b33c-8e96-4b75-b941-38370d9d5b03.jpg?v=1606391687"}},"requires_selling_plan":false,"selling_plan_allocations":[]},{"id":37072145612964,"title":"Pink \/ 10","option1":"Pink","option2":"10","option3":null,"sku":"LJ22040365MHS-10","requires_shipping":true,"taxable":false,"featured_image":{"id":20868874109092,"product_id":5885542662308,"position":7,"created_at":"2020-11-26T19:54:47+08:00","updated_at":"2020-11-26T19:54:47+08:00","alt":null,"width":750,"height":750,"src":"https:\/\/cdn.shopify.com\/s\/files\/1\/0508\/2592\/0676\/products\/16345852644_968597065_cef3b33c-8e96-4b75-b941-38370d9d5b03.jpg?v=1606391687","variant_ids":[37072145481892,37072145514660,37072145547428,37072145580196,37072145612964,37072145645732]},"available":true,"name":"GLO RING COLLECTION - Pink \/ 10","public_title":"Pink \/ 10","options":["Pink","10"],"price":1599,"weight":0,"compare_at_price":2999,"inventory_management":null,"barcode":null,"featured_media":{"alt":null,"id":13044775288996,"position":7,"preview_image":{"aspect_ratio":1.0,"height":750,"width":750,"src":"https:\/\/cdn.shopify.com\/s\/files\/1\/0508\/2592\/0676\/products\/16345852644_968597065_cef3b33c-8e96-4b75-b941-38370d9d5b03.jpg?v=1606391687"}},"requires_selling_plan":false,"selling_plan_allocations":[]},{"id":37072145645732,"title":"Pink \/ 11","option1":"Pink","option2":"11","option3":null,"sku":"LJ22040365MHS-11","requires_shipping":true,"taxable":false,"featured_image":{"id":20868874109092,"product_id":5885542662308,"position":7,"created_at":"2020-11-26T19:54:47+08:00","updated_at":"2020-11-26T19:54:47+08:00","alt":null,"width":750,"height":750,"src":"https:\/\/cdn.shopify.com\/s\/files\/1\/0508\/2592\/0676\/products\/16345852644_968597065_cef3b33c-8e96-4b75-b941-38370d9d5b03.jpg?v=1606391687","variant_ids":[37072145481892,37072145514660,37072145547428,37072145580196,37072145612964,37072145645732]},"available":true,"name":"GLO RING COLLECTION - Pink \/ 11","public_title":"Pink \/ 11","options":["Pink","11"],"price":1599,"weight":0,"compare_at_price":2999,"inventory_management":null,"barcode":null,"featured_media":{"alt":null,"id":13044775288996,"position":7,"preview_image":{"aspect_ratio":1.0,"height":750,"width":750,"src":"https:\/\/cdn.shopify.com\/s\/files\/1\/0508\/2592\/0676\/products\/16345852644_968597065_cef3b33c-8e96-4b75-b941-38370d9d5b03.jpg?v=1606391687"}},"requires_selling_plan":false,"selling_plan_allocations":[]},{"id":37072145678500,"title":"Blue \/ 6","option1":"Blue","option2":"6","option3":null,"sku":"LJ22040365QLS-6","requires_shipping":true,"taxable":false,"featured_image":{"id":20868873945252,"product_id":5885542662308,"position":2,"created_at":"2020-11-26T19:54:47+08:00","updated_at":"2020-11-26T19:54:47+08:00","alt":null,"width":750,"height":750,"src":"https:\/\/cdn.shopify.com\/s\/files\/1\/0508\/2592\/0676\/products\/16345846869_968597065_1a52e05b-a661-4919-9870-9c15534fdc43.jpg?v=1606391687","variant_ids":[37072145678500,37072145711268,37072145744036,37072145776804,37072145809572,37072145842340]},"available":true,"name":"GLO RING COLLECTION - Blue \/ 6","public_title":"Blue \/ 6","options":["Blue","6"],"price":1599,"weight":0,"compare_at_price":2999,"inventory_management":null,"barcode":null,"featured_media":{"alt":null,"id":13044775125156,"position":2,"preview_image":{"aspect_ratio":1.0,"height":750,"width":750,"src":"https:\/\/cdn.shopify.com\/s\/files\/1\/0508\/2592\/0676\/products\/16345846869_968597065_1a52e05b-a661-4919-9870-9c15534fdc43.jpg?v=1606391687"}},"requires_selling_plan":false,"selling_plan_allocations":[]},{"id":37072145711268,"title":"Blue \/ 7","option1":"Blue","option2":"7","option3":null,"sku":"LJ22040365QLS-7","requires_shipping":true,"taxable":false,"featured_image":{"id":20868873945252,"product_id":5885542662308,"position":2,"created_at":"2020-11-26T19:54:47+08:00","updated_at":"2020-11-26T19:54:47+08:00","alt":null,"width":750,"height":750,"src":"https:\/\/cdn.shopify.com\/s\/files\/1\/0508\/2592\/0676\/products\/16345846869_968597065_1a52e05b-a661-4919-9870-9c15534fdc43.jpg?v=1606391687","variant_ids":[37072145678500,37072145711268,37072145744036,37072145776804,37072145809572,37072145842340]},"available":true,"name":"GLO RING COLLECTION - Blue \/ 7","public_title":"Blue \/ 7","options":["Blue","7"],"price":1599,"weight":0,"compare_at_price":2999,"inventory_management":null,"barcode":null,"featured_media":{"alt":null,"id":13044775125156,"position":2,"preview_image":{"aspect_ratio":1.0,"height":750,"width":750,"src":"https:\/\/cdn.shopify.com\/s\/files\/1\/0508\/2592\/0676\/products\/16345846869_968597065_1a52e05b-a661-4919-9870-9c15534fdc43.jpg?v=1606391687"}},"requires_selling_plan":false,"selling_plan_allocations":[]},{"id":37072145744036,"title":"Blue \/ 8","option1":"Blue","option2":"8","option3":null,"sku":"LJ22040365QLS-8","requires_shipping":true,"taxable":false,"featured_image":{"id":20868873945252,"product_id":5885542662308,"position":2,"created_at":"2020-11-26T19:54:47+08:00","updated_at":"2020-11-26T19:54:47+08:00","alt":null,"width":750,"height":750,"src":"https:\/\/cdn.shopify.com\/s\/files\/1\/0508\/2592\/0676\/products\/16345846869_968597065_1a52e05b-a661-4919-9870-9c15534fdc43.jpg?v=1606391687","variant_ids":[37072145678500,37072145711268,37072145744036,37072145776804,37072145809572,37072145842340]},"available":true,"name":"GLO RING COLLECTION - Blue \/ 8","public_title":"Blue \/ 8","options":["Blue","8"],"price":1599,"weight":0,"compare_at_price":2999,"inventory_management":null,"barcode":null,"featured_media":{"alt":null,"id":13044775125156,"position":2,"preview_image":{"aspect_ratio":1.0,"height":750,"width":750,"src":"https:\/\/cdn.shopify.com\/s\/files\/1\/0508\/2592\/0676\/products\/16345846869_968597065_1a52e05b-a661-4919-9870-9c15534fdc43.jpg?v=1606391687"}},"requires_selling_plan":false,"selling_plan_allocations":[]},{"id":37072145776804,"title":"Blue \/ 9","option1":"Blue","option2":"9","option3":null,"sku":"LJ22040365QLS-9","requires_shipping":true,"taxable":false,"featured_image":{"id":20868873945252,"product_id":5885542662308,"position":2,"created_at":"2020-11-26T19:54:47+08:00","updated_at":"2020-11-26T19:54:47+08:00","alt":null,"width":750,"height":750,"src":"https:\/\/cdn.shopify.com\/s\/files\/1\/0508\/2592\/0676\/products\/16345846869_968597065_1a52e05b-a661-4919-9870-9c15534fdc43.jpg?v=1606391687","variant_ids":[37072145678500,37072145711268,37072145744036,37072145776804,37072145809572,37072145842340]},"available":true,"name":"GLO RING COLLECTION - Blue \/ 9","public_title":"Blue \/ 9","options":["Blue","9"],"price":1599,"weight":0,"compare_at_price":2999,"inventory_management":null,"barcode":null,"featured_media":{"alt":null,"id":13044775125156,"position":2,"preview_image":{"aspect_ratio":1.0,"height":750,"width":750,"src":"https:\/\/cdn.shopify.com\/s\/files\/1\/0508\/2592\/0676\/products\/16345846869_968597065_1a52e05b-a661-4919-9870-9c15534fdc43.jpg?v=1606391687"}},"requires_selling_plan":false,"selling_plan_allocations":[]},{"id":37072145809572,"title":"Blue \/ 10","option1":"Blue","option2":"10","option3":null,"sku":"LJ22040365QLS-10","requires_shipping":true,"taxable":false,"featured_image":{"id":20868873945252,"product_id":5885542662308,"position":2,"created_at":"2020-11-26T19:54:47+08:00","updated_at":"2020-11-26T19:54:47+08:00","alt":null,"width":750,"height":750,"src":"https:\/\/cdn.shopify.com\/s\/files\/1\/0508\/2592\/0676\/products\/16345846869_968597065_1a52e05b-a661-4919-9870-9c15534fdc43.jpg?v=1606391687","variant_ids":[37072145678500,37072145711268,37072145744036,37072145776804,37072145809572,37072145842340]},"available":true,"name":"GLO RING COLLECTION - Blue \/ 10","public_title":"Blue \/ 10","options":["Blue","10"],"price":1599,"weight":0,"compare_at_price":2999,"inventory_management":null,"barcode":null,"featured_media":{"alt":null,"id":13044775125156,"position":2,"preview_image":{"aspect_ratio":1.0,"height":750,"width":750,"src":"https:\/\/cdn.shopify.com\/s\/files\/1\/0508\/2592\/0676\/products\/16345846869_968597065_1a52e05b-a661-4919-9870-9c15534fdc43.jpg?v=1606391687"}},"requires_selling_plan":false,"selling_plan_allocations":[]},{"id":37072145842340,"title":"Blue \/ 11","option1":"Blue","option2":"11","option3":null,"sku":"LJ22040365QLS-11","requires_shipping":true,"taxable":false,"featured_image":{"id":20868873945252,"product_id":5885542662308,"position":2,"created_at":"2020-11-26T19:54:47+08:00","updated_at":"2020-11-26T19:54:47+08:00","alt":null,"width":750,"height":750,"src":"https:\/\/cdn.shopify.com\/s\/files\/1\/0508\/2592\/0676\/products\/16345846869_968597065_1a52e05b-a661-4919-9870-9c15534fdc43.jpg?v=1606391687","variant_ids":[37072145678500,37072145711268,37072145744036,37072145776804,37072145809572,37072145842340]},"available":true,"name":"GLO RING COLLECTION - Blue \/ 11","public_title":"Blue \/ 11","options":["Blue","11"],"price":1599,"weight":0,"compare_at_price":2999,"inventory_management":null,"barcode":null,"featured_media":{"alt":null,"id":13044775125156,"position":2,"preview_image":{"aspect_ratio":1.0,"height":750,"width":750,"src":"https:\/\/cdn.shopify.com\/s\/files\/1\/0508\/2592\/0676\/products\/16345846869_968597065_1a52e05b-a661-4919-9870-9c15534fdc43.jpg?v=1606391687"}},"requires_selling_plan":false,"selling_plan_allocations":[]},{"id":37072145875108,"title":"Green \/ 6","option1":"Green","option2":"6","option3":null,"sku":"LJ22040365LVS-6","requires_shipping":true,"taxable":false,"featured_image":{"id":20868873978020,"product_id":5885542662308,"position":3,"created_at":"2020-11-26T19:54:47+08:00","updated_at":"2020-11-26T19:54:47+08:00","alt":null,"width":750,"height":750,"src":"https:\/\/cdn.shopify.com\/s\/files\/1\/0508\/2592\/0676\/products\/16294281224_968597065_f3455be5-e5a9-409f-9f7b-b328846f2be8.jpg?v=1606391687","variant_ids":[37072145875108,37072145907876,37072145940644,37072145973412,37072146006180,37072146038948]},"available":true,"name":"GLO RING COLLECTION - Green \/ 6","public_title":"Green \/ 6","options":["Green","6"],"price":1599,"weight":0,"compare_at_price":2999,"inventory_management":null,"barcode":null,"featured_media":{"alt":null,"id":13044775157924,"position":3,"preview_image":{"aspect_ratio":1.0,"height":750,"width":750,"src":"https:\/\/cdn.shopify.com\/s\/files\/1\/0508\/2592\/0676\/products\/16294281224_968597065_f3455be5-e5a9-409f-9f7b-b328846f2be8.jpg?v=1606391687"}},"requires_selling_plan":false,"selling_plan_allocations":[]},{"id":37072145907876,"title":"Green \/ 7","option1":"Green","option2":"7","option3":null,"sku":"LJ22040365LVS-7","requires_shipping":true,"taxable":false,"featured_image":{"id":20868873978020,"product_id":5885542662308,"position":3,"created_at":"2020-11-26T19:54:47+08:00","updated_at":"2020-11-26T19:54:47+08:00","alt":null,"width":750,"height":750,"src":"https:\/\/cdn.shopify.com\/s\/files\/1\/0508\/2592\/0676\/products\/16294281224_968597065_f3455be5-e5a9-409f-9f7b-b328846f2be8.jpg?v=1606391687","variant_ids":[37072145875108,37072145907876,37072145940644,37072145973412,37072146006180,37072146038948]},"available":true,"name":"GLO RING COLLECTION - Green \/ 7","public_title":"Green \/ 7","options":["Green","7"],"price":1599,"weight":0,"compare_at_price":2999,"inventory_management":null,"barcode":null,"featured_media":{"alt":null,"id":13044775157924,"position":3,"preview_image":{"aspect_ratio":1.0,"height":750,"width":750,"src":"https:\/\/cdn.shopify.com\/s\/files\/1\/0508\/2592\/0676\/products\/16294281224_968597065_f3455be5-e5a9-409f-9f7b-b328846f2be8.jpg?v=1606391687"}},"requires_selling_plan":false,"selling_plan_allocations":[]},{"id":37072145940644,"title":"Green \/ 8","option1":"Green","option2":"8","option3":null,"sku":"LJ22040365LVS-8","requires_shipping":true,"taxable":false,"featured_image":{"id":20868873978020,"product_id":5885542662308,"position":3,"created_at":"2020-11-26T19:54:47+08:00","updated_at":"2020-11-26T19:54:47+08:00","alt":null,"width":750,"height":750,"src":"https:\/\/cdn.shopify.com\/s\/files\/1\/0508\/2592\/0676\/products\/16294281224_968597065_f3455be5-e5a9-409f-9f7b-b328846f2be8.jpg?v=1606391687","variant_ids":[37072145875108,37072145907876,37072145940644,37072145973412,37072146006180,37072146038948]},"available":true,"name":"GLO RING COLLECTION - Green \/ 8","public_title":"Green \/ 8","options":["Green","8"],"price":1599,"weight":0,"compare_at_price":2999,"inventory_management":null,"barcode":null,"featured_media":{"alt":null,"id":13044775157924,"position":3,"preview_image":{"aspect_ratio":1.0,"height":750,"width":750,"src":"https:\/\/cdn.shopify.com\/s\/files\/1\/0508\/2592\/0676\/products\/16294281224_968597065_f3455be5-e5a9-409f-9f7b-b328846f2be8.jpg?v=1606391687"}},"requires_selling_plan":false,"selling_plan_allocations":[]},{"id":37072145973412,"title":"Green \/ 9","option1":"Green","option2":"9","option3":null,"sku":"LJ22040365LVS-9","requires_shipping":true,"taxable":false,"featured_image":{"id":20868873978020,"product_id":5885542662308,"position":3,"created_at":"2020-11-26T19:54:47+08:00","updated_at":"2020-11-26T19:54:47+08:00","alt":null,"width":750,"height":750,"src":"https:\/\/cdn.shopify.com\/s\/files\/1\/0508\/2592\/0676\/products\/16294281224_968597065_f3455be5-e5a9-409f-9f7b-b328846f2be8.jpg?v=1606391687","variant_ids":[37072145875108,37072145907876,37072145940644,37072145973412,37072146006180,37072146038948]},"available":true,"name":"GLO RING COLLECTION - Green \/ 9","public_title":"Green \/ 9","options":["Green","9"],"price":1599,"weight":0,"compare_at_price":2999,"inventory_management":null,"barcode":null,"featured_media":{"alt":null,"id":13044775157924,"position":3,"preview_image":{"aspect_ratio":1.0,"height":750,"width":750,"src":"https:\/\/cdn.shopify.com\/s\/files\/1\/0508\/2592\/0676\/products\/16294281224_968597065_f3455be5-e5a9-409f-9f7b-b328846f2be8.jpg?v=1606391687"}},"requires_selling_plan":false,"selling_plan_allocations":[]},{"id":37072146006180,"title":"Green \/ 10","option1":"Green","option2":"10","option3":null,"sku":"LJ22040365LVS-10","requires_shipping":true,"taxable":false,"featured_image":{"id":20868873978020,"product_id":5885542662308,"position":3,"created_at":"2020-11-26T19:54:47+08:00","updated_at":"2020-11-26T19:54:47+08:00","alt":null,"width":750,"height":750,"src":"https:\/\/cdn.shopify.com\/s\/files\/1\/0508\/2592\/0676\/products\/16294281224_968597065_f3455be5-e5a9-409f-9f7b-b328846f2be8.jpg?v=1606391687","variant_ids":[37072145875108,37072145907876,37072145940644,37072145973412,37072146006180,37072146038948]},"available":true,"name":"GLO RING COLLECTION - Green \/ 10","public_title":"Green \/ 10","options":["Green","10"],"price":1599,"weight":0,"compare_at_price":2999,"inventory_management":null,"barcode":null,"featured_media":{"alt":null,"id":13044775157924,"position":3,"preview_image":{"aspect_ratio":1.0,"height":750,"width":750,"src":"https:\/\/cdn.shopify.com\/s\/files\/1\/0508\/2592\/0676\/products\/16294281224_968597065_f3455be5-e5a9-409f-9f7b-b328846f2be8.jpg?v=1606391687"}},"requires_selling_plan":false,"selling_plan_allocations":[]},{"id":37072146038948,"title":"Green \/ 11","option1":"Green","option2":"11","option3":null,"sku":"LJ22040365LVS-11","requires_shipping":true,"taxable":false,"featured_image":{"id":20868873978020,"product_id":5885542662308,"position":3,"created_at":"2020-11-26T19:54:47+08:00","updated_at":"2020-11-26T19:54:47+08:00","alt":null,"width":750,"height":750,"src":"https:\/\/cdn.shopify.com\/s\/files\/1\/0508\/2592\/0676\/products\/16294281224_968597065_f3455be5-e5a9-409f-9f7b-b328846f2be8.jpg?v=1606391687","variant_ids":[37072145875108,37072145907876,37072145940644,37072145973412,37072146006180,37072146038948]},"available":true,"name":"GLO RING COLLECTION - Green \/ 11","public_title":"Green \/ 11","options":["Green","11"],"price":1599,"weight":0,"compare_at_price":2999,"inventory_management":null,"barcode":null,"featured_media":{"alt":null,"id":13044775157924,"position":3,"preview_image":{"aspect_ratio":1.0,"height":750,"width":750,"src":"https:\/\/cdn.shopify.com\/s\/files\/1\/0508\/2592\/0676\/products\/16294281224_968597065_f3455be5-e5a9-409f-9f7b-b328846f2be8.jpg?v=1606391687"}},"requires_selling_plan":false,"selling_plan_allocations":[]},{"id":37072146071716,"title":"Orange \/ 6","option1":"Orange","option2":"6","option3":null,"sku":"LJ22040365ORS-6","requires_shipping":true,"taxable":false,"featured_image":{"id":20868874010788,"product_id":5885542662308,"position":4,"created_at":"2020-11-26T19:54:47+08:00","updated_at":"2020-11-26T19:54:47+08:00","alt":null,"width":750,"height":750,"src":"https:\/\/cdn.shopify.com\/s\/files\/1\/0508\/2592\/0676\/products\/16411931177_968597065_010655ee-f2cd-4b0e-844e-e47c39962000.jpg?v=1606391687","variant_ids":[37072146071716,37072146104484,37072146137252,37072146170020,37072146202788,37072146235556]},"available":true,"name":"GLO RING COLLECTION - Orange \/ 6","public_title":"Orange \/ 6","options":["Orange","6"],"price":1599,"weight":0,"compare_at_price":2999,"inventory_management":null,"barcode":null,"featured_media":{"alt":null,"id":13044775190692,"position":4,"preview_image":{"aspect_ratio":1.0,"height":750,"width":750,"src":"https:\/\/cdn.shopify.com\/s\/files\/1\/0508\/2592\/0676\/products\/16411931177_968597065_010655ee-f2cd-4b0e-844e-e47c39962000.jpg?v=1606391687"}},"requires_selling_plan":false,"selling_plan_allocations":[]},{"id":37072146104484,"title":"Orange \/ 7","option1":"Orange","option2":"7","option3":null,"sku":"LJ22040365ORS-7","requires_shipping":true,"taxable":false,"featured_image":{"id":20868874010788,"product_id":5885542662308,"position":4,"created_at":"2020-11-26T19:54:47+08:00","updated_at":"2020-11-26T19:54:47+08:00","alt":null,"width":750,"height":750,"src":"https:\/\/cdn.shopify.com\/s\/files\/1\/0508\/2592\/0676\/products\/16411931177_968597065_010655ee-f2cd-4b0e-844e-e47c39962000.jpg?v=1606391687","variant_ids":[37072146071716,37072146104484,37072146137252,37072146170020,37072146202788,37072146235556]},"available":true,"name":"GLO RING COLLECTION - Orange \/ 7","public_title":"Orange \/ 7","options":["Orange","7"],"price":1599,"weight":0,"compare_at_price":2999,"inventory_management":null,"barcode":null,"featured_media":{"alt":null,"id":13044775190692,"position":4,"preview_image":{"aspect_ratio":1.0,"height":750,"width":750,"src":"https:\/\/cdn.shopify.com\/s\/files\/1\/0508\/2592\/0676\/products\/16411931177_968597065_010655ee-f2cd-4b0e-844e-e47c39962000.jpg?v=1606391687"}},"requires_selling_plan":false,"selling_plan_allocations":[]},{"id":37072146137252,"title":"Orange \/ 8","option1":"Orange","option2":"8","option3":null,"sku":"LJ22040365ORS-8","requires_shipping":true,"taxable":false,"featured_image":{"id":20868874010788,"product_id":5885542662308,"position":4,"created_at":"2020-11-26T19:54:47+08:00","updated_at":"2020-11-26T19:54:47+08:00","alt":null,"width":750,"height":750,"src":"https:\/\/cdn.shopify.com\/s\/files\/1\/0508\/2592\/0676\/products\/16411931177_968597065_010655ee-f2cd-4b0e-844e-e47c39962000.jpg?v=1606391687","variant_ids":[37072146071716,37072146104484,37072146137252,37072146170020,37072146202788,37072146235556]},"available":true,"name":"GLO RING COLLECTION - Orange \/ 8","public_title":"Orange \/ 8","options":["Orange","8"],"price":1599,"weight":0,"compare_at_price":2999,"inventory_management":null,"barcode":null,"featured_media":{"alt":null,"id":13044775190692,"position":4,"preview_image":{"aspect_ratio":1.0,"height":750,"width":750,"src":"https:\/\/cdn.shopify.com\/s\/files\/1\/0508\/2592\/0676\/products\/16411931177_968597065_010655ee-f2cd-4b0e-844e-e47c39962000.jpg?v=1606391687"}},"requires_selling_plan":false,"selling_plan_allocations":[]},{"id":37072146170020,"title":"Orange \/ 9","option1":"Orange","option2":"9","option3":null,"sku":"LJ22040365ORS-9","requires_shipping":true,"taxable":false,"featured_image":{"id":20868874010788,"product_id":5885542662308,"position":4,"created_at":"2020-11-26T19:54:47+08:00","updated_at":"2020-11-26T19:54:47+08:00","alt":null,"width":750,"height":750,"src":"https:\/\/cdn.shopify.com\/s\/files\/1\/0508\/2592\/0676\/products\/16411931177_968597065_010655ee-f2cd-4b0e-844e-e47c39962000.jpg?v=1606391687","variant_ids":[37072146071716,37072146104484,37072146137252,37072146170020,37072146202788,37072146235556]},"available":true,"name":"GLO RING COLLECTION - Orange \/ 9","public_title":"Orange \/ 9","options":["Orange","9"],"price":1599,"weight":0,"compare_at_price":2999,"inventory_management":null,"barcode":null,"featured_media":{"alt":null,"id":13044775190692,"position":4,"preview_image":{"aspect_ratio":1.0,"height":750,"width":750,"src":"https:\/\/cdn.shopify.com\/s\/files\/1\/0508\/2592\/0676\/products\/16411931177_968597065_010655ee-f2cd-4b0e-844e-e47c39962000.jpg?v=1606391687"}},"requires_selling_plan":false,"selling_plan_allocations":[]},{"id":37072146202788,"title":"Orange \/ 10","option1":"Orange","option2":"10","option3":null,"sku":"LJ22040365ORS-10","requires_shipping":true,"taxable":false,"featured_image":{"id":20868874010788,"product_id":5885542662308,"position":4,"created_at":"2020-11-26T19:54:47+08:00","updated_at":"2020-11-26T19:54:47+08:00","alt":null,"width":750,"height":750,"src":"https:\/\/cdn.shopify.com\/s\/files\/1\/0508\/2592\/0676\/products\/16411931177_968597065_010655ee-f2cd-4b0e-844e-e47c39962000.jpg?v=1606391687","variant_ids":[37072146071716,37072146104484,37072146137252,37072146170020,37072146202788,37072146235556]},"available":true,"name":"GLO RING COLLECTION - Orange \/ 10","public_title":"Orange \/ 10","options":["Orange","10"],"price":1599,"weight":0,"compare_at_price":2999,"inventory_management":null,"barcode":null,"featured_media":{"alt":null,"id":13044775190692,"position":4,"preview_image":{"aspect_ratio":1.0,"height":750,"width":750,"src":"https:\/\/cdn.shopify.com\/s\/files\/1\/0508\/2592\/0676\/products\/16411931177_968597065_010655ee-f2cd-4b0e-844e-e47c39962000.jpg?v=1606391687"}},"requires_selling_plan":false,"selling_plan_allocations":[]},{"id":37072146235556,"title":"Orange \/ 11","option1":"Orange","option2":"11","option3":null,"sku":"LJ22040365ORS-11","requires_shipping":true,"taxable":false,"featured_image":{"id":20868874010788,"product_id":5885542662308,"position":4,"created_at":"2020-11-26T19:54:47+08:00","updated_at":"2020-11-26T19:54:47+08:00","alt":null,"width":750,"height":750,"src":"https:\/\/cdn.shopify.com\/s\/files\/1\/0508\/2592\/0676\/products\/16411931177_968597065_010655ee-f2cd-4b0e-844e-e47c39962000.jpg?v=1606391687","variant_ids":[37072146071716,37072146104484,37072146137252,37072146170020,37072146202788,37072146235556]},"available":true,"name":"GLO RING COLLECTION - Orange \/ 11","public_title":"Orange \/ 11","options":["Orange","11"],"price":1599,"weight":0,"compare_at_price":2999,"inventory_management":null,"barcode":null,"featured_media":{"alt":null,"id":13044775190692,"position":4,"preview_image":{"aspect_ratio":1.0,"height":750,"width":750,"src":"https:\/\/cdn.shopify.com\/s\/files\/1\/0508\/2592\/0676\/products\/16411931177_968597065_010655ee-f2cd-4b0e-844e-e47c39962000.jpg?v=1606391687"}},"requires_selling_plan":false,"selling_plan_allocations":[]}],"images":["\/\/cdn.shopify.com\/s\/files\/1\/0508\/2592\/0676\/products\/16294248856_968597065_8f88d27b-7497-45cb-9c54-50350bf659ff.jpg?v=1606391687","\/\/cdn.shopify.com\/s\/files\/1\/0508\/2592\/0676\/products\/16345846869_968597065_1a52e05b-a661-4919-9870-9c15534fdc43.jpg?v=1606391687","\/\/cdn.shopify.com\/s\/files\/1\/0508\/2592\/0676\/products\/16294281224_968597065_f3455be5-e5a9-409f-9f7b-b328846f2be8.jpg?v=1606391687","\/\/cdn.shopify.com\/s\/files\/1\/0508\/2592\/0676\/products\/16411931177_968597065_010655ee-f2cd-4b0e-844e-e47c39962000.jpg?v=1606391687","\/\/cdn.shopify.com\/s\/files\/1\/0508\/2592\/0676\/products\/yellow_neon_pinapple_0ae4ed63-8752-4c7a-94ba-a54baf4c131b.jpg?v=1606391687","\/\/cdn.shopify.com\/s\/files\/1\/0508\/2592\/0676\/products\/19803247732_968597065_5decfde1-8f9f-4353-8cea-050cecf0afc0.jpg?v=1606391687","\/\/cdn.shopify.com\/s\/files\/1\/0508\/2592\/0676\/products\/16345852644_968597065_cef3b33c-8e96-4b75-b941-38370d9d5b03.jpg?v=1606391687","\/\/cdn.shopify.com\/s\/files\/1\/0508\/2592\/0676\/products\/16294479394_968597065_aef9d8d7-8f65-4fe9-8bde-567452f4278f.jpg?v=1606391687"],"featured_image":"\/\/cdn.shopify.com\/s\/files\/1\/0508\/2592\/0676\/products\/16294248856_968597065_8f88d27b-7497-45cb-9c54-50350bf659ff.jpg?v=1606391687","options":["Color","Size"],"media":[{"alt":null,"id":13044775092388,"position":1,"preview_image":{"aspect_ratio":1.0,"height":750,"width":750,"src":"https:\/\/cdn.shopify.com\/s\/files\/1\/0508\/2592\/0676\/products\/16294248856_968597065_8f88d27b-7497-45cb-9c54-50350bf659ff.jpg?v=1606391687"},"aspect_ratio":1.0,"height":750,"media_type":"image","src":"https:\/\/cdn.shopify.com\/s\/files\/1\/0508\/2592\/0676\/products\/16294248856_968597065_8f88d27b-7497-45cb-9c54-50350bf659ff.jpg?v=1606391687","width":750},{"alt":null,"id":13044775125156,"position":2,"preview_image":{"aspect_ratio":1.0,"height":750,"width":750,"src":"https:\/\/cdn.shopify.com\/s\/files\/1\/0508\/2592\/0676\/products\/16345846869_968597065_1a52e05b-a661-4919-9870-9c15534fdc43.jpg?v=1606391687"},"aspect_ratio":1.0,"height":750,"media_type":"image","src":"https:\/\/cdn.shopify.com\/s\/files\/1\/0508\/2592\/0676\/products\/16345846869_968597065_1a52e05b-a661-4919-9870-9c15534fdc43.jpg?v=1606391687","width":750},{"alt":null,"id":13044775157924,"position":3,"preview_image":{"aspect_ratio":1.0,"height":750,"width":750,"src":"https:\/\/cdn.shopify.com\/s\/files\/1\/0508\/2592\/0676\/products\/16294281224_968597065_f3455be5-e5a9-409f-9f7b-b328846f2be8.jpg?v=1606391687"},"aspect_ratio":1.0,"height":750,"media_type":"image","src":"https:\/\/cdn.shopify.com\/s\/files\/1\/0508\/2592\/0676\/products\/16294281224_968597065_f3455be5-e5a9-409f-9f7b-b328846f2be8.jpg?v=1606391687","width":750},{"alt":null,"id":13044775190692,"position":4,"preview_image":{"aspect_ratio":1.0,"height":750,"width":750,"src":"https:\/\/cdn.shopify.com\/s\/files\/1\/0508\/2592\/0676\/products\/16411931177_968597065_010655ee-f2cd-4b0e-844e-e47c39962000.jpg?v=1606391687"},"aspect_ratio":1.0,"height":750,"media_type":"image","src":"https:\/\/cdn.shopify.com\/s\/files\/1\/0508\/2592\/0676\/products\/16411931177_968597065_010655ee-f2cd-4b0e-844e-e47c39962000.jpg?v=1606391687","width":750},{"alt":null,"id":13044775223460,"position":5,"preview_image":{"aspect_ratio":1.0,"height":750,"width":750,"src":"https:\/\/cdn.shopify.com\/s\/files\/1\/0508\/2592\/0676\/products\/yellow_neon_pinapple_0ae4ed63-8752-4c7a-94ba-a54baf4c131b.jpg?v=1606391687"},"aspect_ratio":1.0,"height":750,"media_type":"image","src":"https:\/\/cdn.shopify.com\/s\/files\/1\/0508\/2592\/0676\/products\/yellow_neon_pinapple_0ae4ed63-8752-4c7a-94ba-a54baf4c131b.jpg?v=1606391687","width":750},{"alt":null,"id":13044775256228,"position":6,"preview_image":{"aspect_ratio":1.0,"height":788,"width":788,"src":"https:\/\/cdn.shopify.com\/s\/files\/1\/0508\/2592\/0676\/products\/19803247732_968597065_5decfde1-8f9f-4353-8cea-050cecf0afc0.jpg?v=1606391687"},"aspect_ratio":1.0,"height":788,"media_type":"image","src":"https:\/\/cdn.shopify.com\/s\/files\/1\/0508\/2592\/0676\/products\/19803247732_968597065_5decfde1-8f9f-4353-8cea-050cecf0afc0.jpg?v=1606391687","width":788},{"alt":null,"id":13044775288996,"position":7,"preview_image":{"aspect_ratio":1.0,"height":750,"width":750,"src":"https:\/\/cdn.shopify.com\/s\/files\/1\/0508\/2592\/0676\/products\/16345852644_968597065_cef3b33c-8e96-4b75-b941-38370d9d5b03.jpg?v=1606391687"},"aspect_ratio":1.0,"height":750,"media_type":"image","src":"https:\/\/cdn.shopify.com\/s\/files\/1\/0508\/2592\/0676\/products\/16345852644_968597065_cef3b33c-8e96-4b75-b941-38370d9d5b03.jpg?v=1606391687","width":750},{"alt":null,"id":13044775321764,"position":8,"preview_image":{"aspect_ratio":1.0,"height":800,"width":800,"src":"https:\/\/cdn.shopify.com\/s\/files\/1\/0508\/2592\/0676\/products\/16294479394_968597065_aef9d8d7-8f65-4fe9-8bde-567452f4278f.jpg?v=1606391687"},"aspect_ratio":1.0,"height":800,"media_type":"image","src":"https:\/\/cdn.shopify.com\/s\/files\/1\/0508\/2592\/0676\/products\/16294479394_968597065_aef9d8d7-8f65-4fe9-8bde-567452f4278f.jpg?v=1606391687","width":800}],"requires_selling_plan":false,"selling_plan_groups":[],"content":"\u003c!-- Build time: 2020-06-20 16:47:48 --\u003e \u003c!--\n * @Description: listing build template\n --\u003e\n\u003cstyle\u003e\u003c!--\n.listing-build-item table {\n width: 100% !important;\n margin: 5px 0 !important;\n border-collapse: collapse !important;\n table-layout: initial !important;\n word-break: break-word !important;\n }\n\n .listing-build-item table ul li,\n .listing-build-item table dl dd,\n .listing-build-item table dl dt {\n list-style:outside none !important;\n margin:0 !important;\n }\n\n .listing-build-item table ul,\n .listing-build-item table dl {\n margin-left: 0 !important;\n }\n\n .listing-build-item table tr\u003etd,\n .listing-build-item table tr\u003eth {\n padding: 10px 14px !important;\n font-size: 14px !important;\n border: 1px solid #cbcbcb !important;\n background-clip: padding-box !important;\n position: relative !important;\n letter-spacing:initial !important;\n text-align: left !important;\n }\n\n .listing-build-item table tr\u003eth {\n font-weight: 600 !important;\n }\n\n .listing-build-item h3 {\n color: #000 !important;\n font-size: 20px !important;\n font-weight: 600 !important;\n margin: 0 !important;\n padding: 10px 0 !important;\n text-align: left !important;\n }\n .listing-build-item table th,.listing-build-item h5{\n color:#000 !important;\n }\n .listing-build-item ul li,\n .listing-build-item dl dd,\n .listing-build-item dl dt {\n list-style: disc outside !important;\n margin: 0 0 3px 18px !important;\n padding:0;\n }\n\n\n .listing-build-item {\n margin-bottom: 30px !important;\n word-break: break-word !important;\n }\n\n .listing-build-item ul,\n .listing-build-item dl {\n margin: 0 !important;\n padding:0 !important;\n list-style:outside none !important\n }\n\n .listing-build-item .img-box {\n margin: 10px 0 !important;\n }\n\n .listing-build-item .img-box img {\n height: auto !important;\n max-width: 100% !important;\n margin: 0 auto !important;\n padding: 0 !important;\n display: block !important;\n }\n @media screen and (min-width: 992px){\n .listing-build-item table tr\u003eth {\n width: 180px !important;\n }\n }\n @media screen and (max-width: 750px){\n .listing-build-item table tr\u003eth {\n width: 100px !important;\n }\n }\n\n .listing-build-item tr:first-child th:after,\n .listing-build-item tr:first-child td:after {\n border: initial !important;\n }\n\n .listing-build-item ul\u003eli:last-child,\n .listing-build-item ul.features\u003eli:last-child,\n .listing-build-item ul\u003eli.package-row:last-child {\n margin-bottom: 0 !important;\n }\n .listing-build-item ul.features li,.listing-build-item ul li.package-row{\n margin-bottom:7px !important;\n }\n .listing-build-item h5{\n margin: 20px 0 5px 0 !important;\n font-weight: 600 !important;\n text-align: left !important;\n }\n .listing-build-item strong{\n font-weight: 600 !important;\n }\n--\u003e\u003c\/style\u003e\n\u003c!-- BEGIN features --\u003e\n\u003cdiv class=\"listing-build-item\"\u003e\n\u003ch1 style=\"text-align: center;\" data-mce-style=\"text-align: center;\"\u003e\n\u003cspan style=\"color: #ff8000; font-size: 20px; font-weight: 600;\" data-mce-style=\"color: #ff8000; font-size: 20px; font-weight: 600;\"\u003eA magic ring that glows in the dark\u003c\/span\u003e\u003cbr\u003e\n\u003c\/h1\u003e\n\u003cp\u003e\u003cimg style=\"display: block; margin-left: auto; margin-right: auto;\" src=\"https:\/\/cdn.shopify.com\/s\/files\/1\/2366\/7717\/files\/ezgif.com-crop_2_480x480.gif?v=1587149999\" alt=\"Glow Ring Meteor\" data-mce-style=\"display: block; margin-left: auto; margin-right: auto;\"\u003e\u003c\/p\u003e\n\u003cp\u003e\u003cspan data-preserver-spaces=\"true\"\u003eSimple yet elegant, this luminous statement ring is easy to pair with just about any outfit. With this bright ring, you can sure to startle people with your grace and spontaneity. This is such a fun ring to have that charges up with sunlight or UV light and glows in the dark. Only 30 seconds in the sun gives your ring a full charge or you can charge it with a flashlight when the night or dim light appears and you will see a glow of beauty.\u003c\/span\u003e\u003c\/p\u003e\n\u003cp\u003e\u003cspan data-preserver-spaces=\"true\"\u003e\u003cimg style=\"display: block; margin-left: auto; margin-right: auto;\" src=\"https:\/\/i.makeagif.com\/media\/5-22-2019\/sxzScp.gif\" alt=\"⚫ GLO BLACK (LIMITED: 4 LEFT) – Secret Woods\" data-mce-style=\"display: block; margin-left: auto; margin-right: auto;\"\u003e\u003c\/span\u003e\u003c\/p\u003e\n\u003cp\u003e\u003cspan data-preserver-spaces=\"true\"\u003eThis luminous ring is an excellent gift for your soulmate to show your love and support to them - a perfect gift for all occasions.\u003c\/span\u003e\u003c\/p\u003e\n\u003cul\u003e\n\u003cli\u003e\u003cspan data-preserver-spaces=\"true\"\u003eluminous and fun glow in the dark statement ring\u003c\/span\u003e\u003c\/li\u003e\n\u003cli\u003e\u003cspan data-preserver-spaces=\"true\"\u003emade with round wood resin with 8mm width\u003c\/span\u003e\u003c\/li\u003e\n\u003cli\u003e\u003cspan data-preserver-spaces=\"true\"\u003ethe perfect gift to your loved ones on any occasion\u003c\/span\u003e\u003c\/li\u003e\n\u003c\/ul\u003e\n\u003cdiv style=\"text-align: center;\" data-mce-style=\"text-align: center;\"\u003e\u003cspan style=\"color: #ff8000;\" data-mce-style=\"color: #ff8000;\"\u003e\u003cstrong\u003eWear the vibrancy of the city!\u003c\/strong\u003e\u003c\/span\u003e\u003c\/div\u003e\n\u003cdiv style=\"text-align: center;\" data-mce-style=\"text-align: center;\"\u003e There is a certain energy that can be found out of nature and in the city. The bustle of people, the luminous neon and the pulsing nightlife can be felt in your very core. This urban spirit inspired us to create a new collection of rings that reflect the metropolitan.\u003c\/div\u003e\n\u003cp style=\"text-align: center;\" data-mce-style=\"text-align: center;\"\u003e \u003cimg src=\"https:\/\/cdn.shopify.com\/s\/files\/1\/1197\/3550\/files\/stars_logo_100x100.jpg?v=1575925551\" alt=\"\" width=\"289\" height=\"289\"\u003e\u003c\/p\u003e\n\u003cdiv style=\"text-align: center;\" data-mce-style=\"text-align: center;\"\u003e\u003cspan style=\"color: #ff8000;\" data-mce-style=\"color: #ff8000;\"\u003e\u003cstrong\u003e\u003cspan class=\"\"\u003eGLOW IN THE DARK\u003c\/span\u003e\u003c\/strong\u003e\u003c\/span\u003e\u003c\/div\u003e\n\u003cdiv style=\"text-align: center;\" data-mce-style=\"text-align: center;\"\u003e\n\u003cspan class=\"\"\u003eOptimized for the longest glow time possible. GLO wherever you go \u003c\/span\u003e\u003cspan class=\"\"\u003e?\u003c\/span\u003e \u003c\/div\u003e\n\u003cdiv style=\"text-align: center;\" data-mce-style=\"text-align: center;\"\u003e\u003cimg src=\"https:\/\/cdn.shopify.com\/s\/files\/1\/1197\/3550\/files\/pool_logo_100x100.jpg?v=1575925598\" alt=\"\" width=\"302\" height=\"302\"\u003e\u003c\/div\u003e\n\u003cdiv style=\"text-align: center;\" data-mce-style=\"text-align: center;\"\u003e\u003cspan style=\"color: #ff8000;\" data-mce-style=\"color: #ff8000;\"\u003e\u003cstrong\u003e\u003cspan class=\"\"\u003eDURABLE \u0026amp; WATERPROOF\u003c\/span\u003e\u003c\/strong\u003e\u003c\/span\u003e\u003c\/div\u003e\n\u003cdiv style=\"text-align: center;\" data-mce-style=\"text-align: center;\"\u003eWear it every day and everywhere. Wear it at your next moonlit pool party! \u003c\/div\u003e\n\u003cdiv style=\"text-align: center;\" data-mce-style=\"text-align: center;\"\u003e\u003cimg height=\"298\" width=\"298\" src=\"https:\/\/cdn.shopify.com\/s\/files\/1\/1197\/3550\/files\/delivery_logo_3_100x100.jpg?v=1575925933\" alt=\"\"\u003e\u003c\/div\u003e\n\u003cdiv class=\"\" style=\"text-align: center;\" data-mce-style=\"text-align: center;\"\u003e\u003cspan style=\"color: #ff8000;\" data-mce-style=\"color: #ff8000;\"\u003e \u003cstrong\u003e\u003c\/strong\u003e\u003c\/span\u003e\u003c\/div\u003e\n\u003c\/div\u003e\n\u003c!-- END features --\u003e \u003c!-- BEGIN usage_scene --\u003e \u003c!-- END usage_scene --\u003e \u003c!-- BEGIN using_text --\u003e \u003c!-- END using_text --\u003e \u003c!-- BEGIN specification --\u003e\n\u003cdiv class=\"listing-build-item\"\u003e\n\u003ch3\u003eSpecification\u003c\/h3\u003e\n\u003cp\u003e\u003cimg src=\"https:\/\/cdn.shopifycdn.net\/s\/files\/1\/0291\/8190\/2882\/files\/2_480x480.jpg?v=1592645184\" alt=\"\" style=\"display: block; margin-left: auto; margin-right: auto;\" data-mce-style=\"display: block; margin-left: auto; margin-right: auto;\"\u003e\u003c\/p\u003e\n\u003ctable\u003e\n\u003c!-- BEGIN specification_material --\u003e\n\u003ctbody\u003e\n\u003ctr\u003e\n\u003cth scope=\"row\" class=\"specification-th\"\u003eMaterials\u003c\/th\u003e\n\u003ctd class=\"specification-td\"\u003e\n\u003cul\u003e\n\u003cli\u003eResin\u003c\/li\u003e\n\u003c\/ul\u003e\n\u003c\/td\u003e\n\u003c\/tr\u003e\n\u003c!-- END specification_material --\u003e \u003c!-- BEGIN specification_custom_attribute --\u003e \u003c!-- END specification_custom_attribute --\u003e \u003c!-- BEGIN specification_models --\u003e \u003c!-- END specification_models --\u003e \u003c!-- BEGIN specification_colors --\u003e\n\u003ctr\u003e\n\u003cth scope=\"row\"\u003eColors\u003c\/th\u003e\n\u003ctd\u003e\n\u003cul\u003e\n\u003cli\u003eNight Pineapple \/ Tropical Paradise \/ Disco Bar \/ Space Meteor \/ Rocket Space\u003c\/li\u003e\n\u003c\/ul\u003e\n\u003c\/td\u003e\n\u003c\/tr\u003e\n\u003c!-- END specification_colors --\u003e \u003c!-- BEGIN specification_size --\u003e\n\u003ctr\u003e\n\u003cth scope=\"row\"\u003eProduct Size\u003c\/th\u003e\n\u003ctd\u003e\n\u003cul\u003e\n\u003cli\u003e8CM × 8CM × 8CM\u003c\/li\u003e\n\u003c\/ul\u003e\n\u003c\/td\u003e\n\u003c\/tr\u003e\n\u003c!-- END specification_size --\u003e \u003c!-- BEGIN specification_weight --\u003e\n\u003ctr\u003e\n\u003cth scope=\"row\"\u003eProduct Weight\u003c\/th\u003e\n\u003ctd\u003e\n\u003cul\u003e\n\u003cli\u003e3G\u003c\/li\u003e\n\u003c\/ul\u003e\n\u003c\/td\u003e\n\u003c\/tr\u003e\n\u003c!-- END specification_weight --\u003e \u003c!-- BEGIN specification_weight --\u003e \u003c!-- END specification_weight --\u003e \u003c!-- BEGIN specification_many_package --\u003e\n\u003ctr\u003e\n\u003cth scope=\"row\"\u003ePackage Contents\u003c\/th\u003e\n\u003ctd\u003e\n\u003cul\u003e\n\u003cli\u003e1 × GLO RING COLLECTION\u003c\/li\u003e\n\u003c\/ul\u003e\n\u003c\/td\u003e\n\u003c\/tr\u003e\n\u003c!-- END specification_one_package --\u003e\n\u003c\/tbody\u003e\n\u003c\/table\u003e\n\u003c!-- BEGIN specification_size_img --\u003e \u003c!-- END specification_size_img --\u003e\n\u003c\/div\u003e\n\u003c!-- END specification --\u003e \u003c!-- BEGIN note --\u003e\n\u003ch4 class=\"listing-build-item\"\u003e\u003c\/h4\u003e\n\u003ch3\u003eNote\u003c\/h3\u003e\n\u003cul\u003e\n\u003c!-- BEGIN note_apply --\u003e \u003c!-- END note_apply --\u003e \u003c!-- BEGIN note_other --\u003e\n\u003cli\u003eDue to manual measurements, please allow slight measurement deviations.\u003c\/li\u003e\n\u003cli\u003e\u003cspan\u003eNoctilucent products mainly rely on the absorption of light to shine ah, buy back the product found not bright do not worry, under the sun or flashlight irradiation a few minutes on the bright Oh\u003c\/span\u003e\u003c\/li\u003e\n\u003c\/ul\u003e\n\u003ch3\u003e\u003cspan\u003ePackage includes\u003c\/span\u003e\u003c\/h3\u003e\n\u003cul\u003e\n\u003cli\u003e\u003cspan\u003e1 Luminous ring\u003c\/span\u003e\u003c\/li\u003e\n\u003c\/ul\u003e\n\u003c!-- END note --\u003e"}
GLO RING COLLECTION
Product Description
A magic ring that glows in the dark
Simple yet elegant, this luminous statement ring is easy to pair with just about any outfit. With this bright ring, you can sure to startle people with your grace and spontaneity. This is such a fun ring to have that charges up with sunlight or UV light and glows in the dark. Only 30 seconds in the sun gives your ring a full charge or you can charge it with a flashlight when the night or dim light appears and you will see a glow of beauty.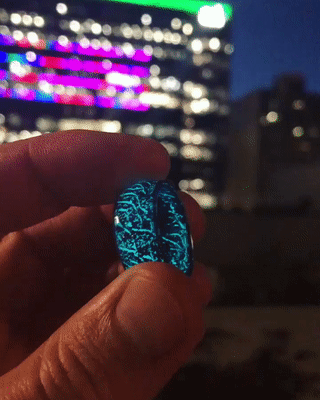 This luminous ring is an excellent gift for your soulmate to show your love and support to them - a perfect gift for all occasions.
luminous and fun glow in the dark statement ring

made with round wood resin with 8mm width

the perfect gift to your loved ones on any occasion
Wear the vibrancy of the city!
 There is a certain energy that can be found out of nature and in the city. The bustle of people, the luminous neon and the pulsing nightlife can be felt in your very core. This urban spirit inspired us to create a new collection of rings that reflect the metropolitan.
Optimized for the longest glow time possible. GLO wherever you go 
?
Wear it every day and everywhere. Wear it at your next moonlit pool party! 
Specification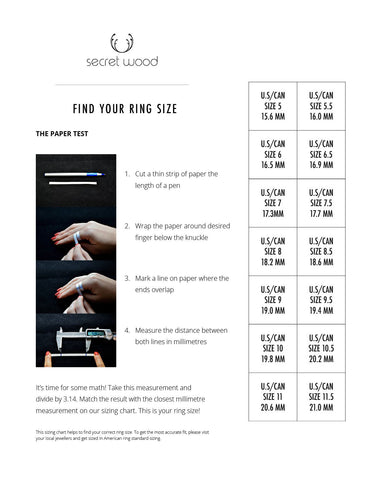 | | |
| --- | --- |
| Materials | |
| Colors | Night Pineapple / Tropical Paradise / Disco Bar / Space Meteor / Rocket Space |
| Product Size | |
| Product Weight | |
| Package Contents | |
Note
Due to manual measurements, please allow slight measurement deviations.

Noctilucent products mainly rely on the absorption of light to shine ah, buy back the product found not bright do not worry, under the sun or flashlight irradiation a few minutes on the bright Oh
Package includes
Shipping:
We processes orders between Monday and Friday. Orders will be processed within 7 business days of ordering and shipped out the next day after the processing day. We don't ship on weekends.